Market Outlook 2019
Twenty nineteen (2019) bodes to be an interesting year for British exporters. With Brexit on the horizon, a volatile energy market and grain prices to suffer a global supply shortage victim of the European heatwave - input and trading costs look to be at a premium!
Brexit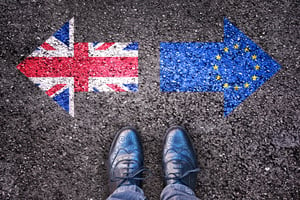 Following the EU referendum result back in June 2016 - the UK voted to leave the European Union. The official exit is scheduled to take place at 23:00 on 29th March 2019. This major political change will have various impacts on both British and European businesses importing or exporting products either to or from the UK.
The biggest changes in trading are likely to be linked to decisions around Britain's participation in the Customs Union and the Common Market. Both initiatives currently allow British and European businesses relief from trade tariffs on trading goods internally within the common market (EC) and externally with 'Most Favoured Nations' where trade agreements exist with Europe.
Customs Union
The purpose of a customs union, like that of other trade agreements, is to make it easier for member states to trade.
Customs unions reduce administrative and financial trade barriers (such as customs checks and charges) and enhance economic cooperation. However, they also limit the freedom of their individual members to strike their own trade deals.
Departure from the Customs Union will mean that the UK will no longer benefit from the EU's 56 free trade agreements (FTAs), which provide better access to markets outside of the EU. UK exporters will likely face higher tariffs and other trade barriers in these markets.
On 17th of July the UK Government held a parliamentary vote which saw future participation in the Customs Union rejected as part of Brexit Negotiations. This is as good as a guarantee that British exporters trading with customers outwith Europe are likely to see a negative impact on their competitivity through greater trade tariffs.
Common Market
The Common (or single) Market allows its members to benefit from what is known as the "four freedoms" (free movement of goods, capital, services, and labour). These agreed freedoms create a consistent landscape within the single market allowing all businesses in member nations to benefit from similar labour costs and free trade to markets and customers beyond their domicile.
Should Brexit negotiations conclude with no FTA (free trade agreement) being agreed between Britain and the European Union all or some of the above freedoms will likely cease to exist. This will have an impact on both British businesses trading with customers in Europe and vice versa.
Rules of Origin
In the event that Brexit negotiations conclude with participation in the Customs Union and Common Market being rescinded ("A Hard Brexit!"), British business will revert to WTO regulations and tariffs around rules of origin.
Until such a time as Great Britain is able to negotiate her own trade deals with foreign nations - rules of origin will define the trade tariffs imposed on British businesses exporting products as-well-as foreign customs defining importation duties.
Volatile Energy Markets
Gas Market
A year of volatile energy markets has seen gas prices rise by as much as 57% from July 2017 to July 2018. Norwegian outages prompted by renewable energy initiatives and disruption to the UK-Belgium interconnector has threatened supply through what was a hardy winter in Europe. The normal summer lull that might have been expected with warmer conditions has been propped up by strong oil and coal prices. Pound:Euro [£:€] ForEx depreciation has further supported gas prices. Announcements that Groningen (largest natural gas field in Europe) are targeting outputs as low as 12 billion cubic meters by Q3 2020 and complete shutdown by 2030 are also keeping prices inflated.

*based on data available 8/8/18
Power Market
The power market has mirrored gas in its movements. A 37% increase in £/MWh has been seen from June 2017 to June 2018. The good weather experienced over the summer months has limited wind power generation keeping prices inflated. Oil and coal prices combined with a strong demand from Asia has also pushed power prices higher.

Challenging Grain Market Following Heatwave
Harvest Yields
The unusually warm summer weather in Europe made for the earliest harvest in the last 5 years. Ninety six (96%) of the UK Winter barley crop was harvested by the end of July. This was significantly earlier than the five year average. The premature harvest of 2014 saw just under 80% of the winter crop harvested by the end of July. The winter barley harvests of 2015 and 2016 were between 30-35% complete by this point. Yields on winter varieties have been below the five year average of 6.9Mt per hectare at between 6.5-6.7Mt per hectare.
Crop Quality
Overall quality of the winter malting barley crop has been good with average nitrogen levels at 1.6% (well within specification), germination potential at an average of 98% and screenings between 2-10%. Merchants are anticipating a poorer spring crop and therefore expect to adjust screening specifications to compensate.
Late seed drilling (planting) caused by prolonged harsh winter conditions resulted in the bulk of the spring crop being planted later than usual into May. The subsequent European heatwave during the prime kernel development phase has adversely affected the kernel sizes with the European spring crops likely to suffer lower yields and higher screenings.
Malting Barley Price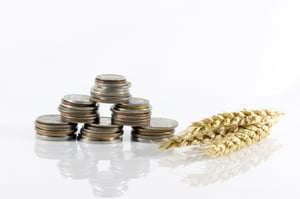 The scare around the weather affected spring barley crop has generated significant volatility in malting barley prices following what was an average winter barley harvest. Shortages in Australia and parts of Europe threaten global supply driving premium prices whilst we wait for the ripening of the late spring crop. Mid-harvest prices indicate as much as a 35% increase on 2017 prices for the same period.