OUR COMMUNITY KITCHEN
July is over, which means Our Community Kitchen has plenty to update us on.
Chef Pete was away last week, which meant Elaine covered in the kitchen, cooking quiches and all sorts for OCK participants. To help, volunteers also handmade puddings as well, which went down a treat!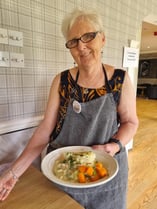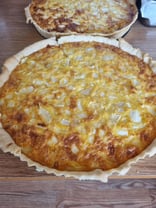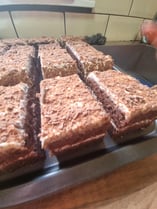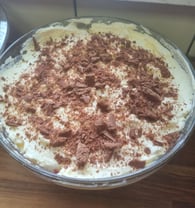 OCK were donated 30 Bitty Buddies from Claire and Beth. Bitty Buddies can help with hand and finger exercises for poor circulation and can help when someone feels anxious. Claire at Scents came up with the idea to donate them to OCK. 10 year old Beth, started the donations off by donating her pocket money and others from Claire's group then also contributed.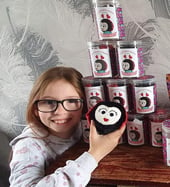 A mocktail event was held in the garden this month, bringing together volunteers and participants of all ages to enjoy a refreshing, homemade mocktail. Trips to the John Muir Museum in Dunbar, Ox Lake and Smeaton Gardens were also thoroughly enjoyed by OCK participants.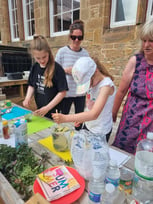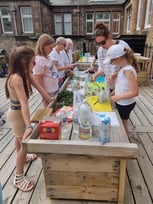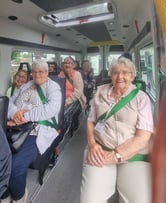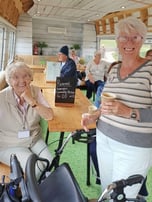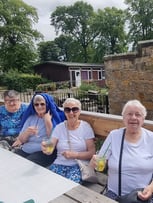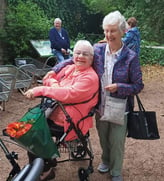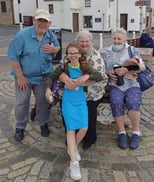 OCK would like to thank Flora, the Garden Coordinator, for her fantastic contribution over the last few months. She will be missed greatly by the local schools and nurseries, as well as OCK participants and volunteers, but they wish her all the best in her next endeavours. Helen Nesbitt will be taking over as Garden Coordinator and OCK are welcoming her with open arms.
OCK has a new volunteer fundraising team, made up of local Haddington ladies; Claire, Katherine, Valerie and Verity. They are planning lots of fundraising events for the next year, so keep an eye out for them!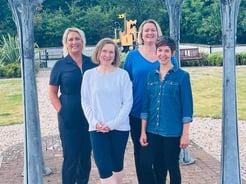 Joe Lawrence, from Joe's Kitchen is hosting a fundraising event for OCK, with all proceeds being given to them. If you are interested, the event will be held at Haddington Bowling Club on Thursday 8th September from 6.00pm-11.00pm at £35.00 per person. A three course meal, canape's and drinks will all be served, so book your tickets. Either by popping into the bowling cub on Tuesdays to Fridays between 8am and 2pm or via email; info@jos-kitchen.co.uk.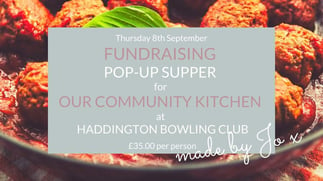 Tonia, the Activities Coordinator is still working hard for OCK, continuing to put on fun activities for participants to enjoy; before lunch exercise classes, after lunch board games and quizzes, the list goes on. Tonia has also organised an Arts and Crafts Fair fundraising event on the 21st August. Put it in your diaries!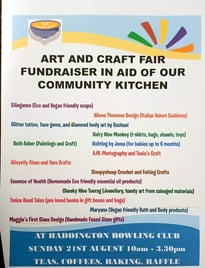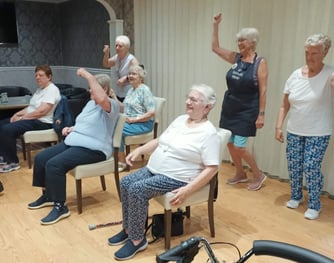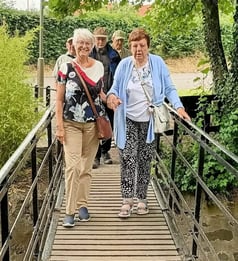 OCK friend, Effie, who created and published a poetry book, has already raised £150 for OCK with her poems. Amazing! If you would like a copy, please pop in to Haddington Bowling Club, Tuesday to Friday between 8am and 2pm or give Tonia a call on 07743932413. Copies of this book are also now available to collect from Erica's Florist, Haddington Wines & Whiskies and The Salon, Market Street.
OCK are currently working extremely hard on preparing the garden for their garden open day on Friday 12th August. Approximately 70 people are expected to attend to watch the lord lieutenant officially open the garden. 2 representatives, Ross and Simon, will be attending to represent PureMalt.