FIVE IN A ROW
"A challenge that will take you more than 3000 Miles west from San Sebastian in La Gomera, Canary Islands, Spain (28oN 18oW) to Nelson's Dockyard, English Harbour, Antigua & Barbuda (17oN 61oW)."
PureMalt are proud to support and sponsor local team 'Five in a Row'. They will be raising money for the charity 'Reverse Rett'. The team of 5 will make up 1 of 30 teams participating from around the world.
La Gomera to Antigua - the team will row 3000 miles unsupported across the Atlantic Ocean
The team will take on the unique challenge of crossing an ocean in a rowing boat.
They will also face challenges along the way, including:
Sleep Deprivation

Salt Sores
Physical Extremes
40 Foot Atlantic Swell
Atlantic Storms
The Crew:
Ian Baird - Coastal Rowing Double World Champion
Clive Rooney - Coastal Rowing Double World Champion
Ross McKinney - Actively involved with the charity Reverse Rett since his daughter's devastating diagnosis at the age of 3.
Duncan Hughes - I have never had an outing on the water that hasn't lifted my mood and cleared my head. That theory is about to be tested.
Fraser Potter - The rookie of the crew.
Each crew member must:
Face 40-60 days at sea,

Consume 10 litres of water per day,

Eat over 10,000 calories per day,

Row 2 hours, Sleep 2 hours 24/7.

Collectively it will take 1.5 million rowing strokes.

The challenge will cause each team member to burn in excess of 5,000 calories per day

and result in a 12.5KG weight loss per person.
Rett Syndrome is:
A neurological condition which most often strikes previously healthy little girls between their first and second birthday, leaving them with multiple disabilities and medical complexities for life.
There are many symptoms of Rett Syndrome. Some signs appear in the first 6-18 months of the child's life, but some appear between the ages of 1 and 4. Although very rare, boys can also get the disease.
Reverse Rett - A patient advocacy and research organisation focused on delivering treatments and a cure for Rett Syndrome to everyone affected.
PureMalt are proud to support Reverse Rett and Five in a Row.
We have agreed to support the challenge, keep an eye out for our sponsorship on the vessel!
For further information:
www.fiveinarow.co.uk
www.reverserett.org.uk
www.taliskerwhiskyatlanticchallenge.com


Our Community Kitchen
This month, teachers from Meadowpark School supported the garden project by sanding down the wooden features in the community garden and applied fire retardant protective spray.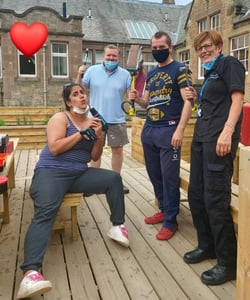 A community planting day was held which saw parents, teachers and kids all volunteer to support the project and get involved in growing and developing the garden.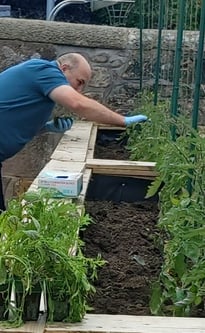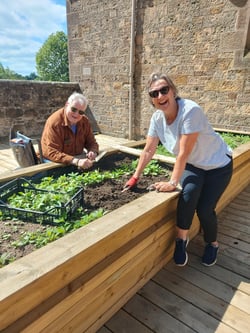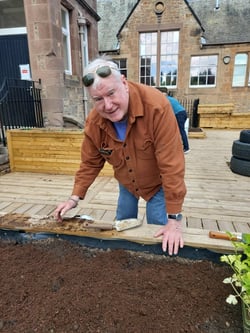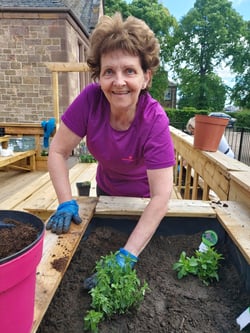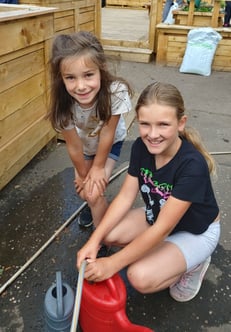 OCK begin interviewing potential candidates for the role of 'Garden Coordinator'.
Our Community Kitchen has decided to stop their hot meal deliveries (from June 13th) and replace these with delivery of frozen meals, providing their members with more variety in their schedule. The change allows the charity to welcome individuals to the bowling club for 1 extra day per week. The bowling club is now welcoming members of the community Wednesday, Thursday and Friday, this has allowed new members visit (some of which had not visited pre covid-19).
Alice Hunton (team leader) has left OCK and celebrated her time with the charity with a leaving event. Alice had joined the team in March 2020 and dedicated her work to ensuring the food was made and delivered to the member's homes.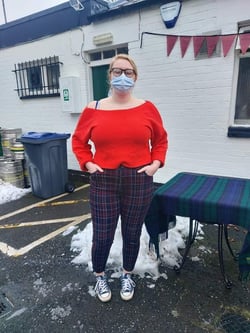 The charity's 50/50 club moves from strength to strength as the potential prize pot grows to £655 with 131 numbers sold to date.