A natural solution for providing rich dark colour and low roast, savoury flavour. A versatile ingredient but particularly useful in the production of dry mixes, meat-free seasoning blends, prepared meals and meat free burgers and sausages.
This product complies with the EU regulation No. 828/2014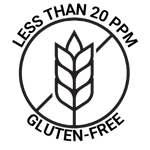 As an alternative to: Caramel colours - Class III (E150c) & IV (E150d).
Benefits: Clean label, Low flavour impact.