A great natural solution for providing intense dark colour where strong roasted flavours are not desirable. Suitable for dark coloured prepared meals, dry mixes and seasoning blends.
This product complies with the EU regulation No. 828/2014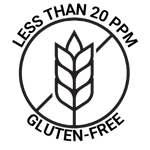 As an alternative to: Caramel colours - Class III (E150c) & IV (E150d).
Benefits: Clean label, Very low flavour impact.