A natural solution for providing rich dark colour and low roast, savoury flavour. A versatile ingredient but particularly useful in the production of dry mixes, flavour enhancement products (stock cubes and pots), soups, cooking sauces and condiments.
This product complies with the EU regulation No. 828/2014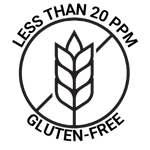 As an alternative to: Caramel colours - Class III (E150c) & IV (E150d).
Benefits: Clean label, Low flavour impact.