A versatile roast malt liquid for cost effective natural colouring. Provides intense dark red colour and low caramelised flavour. A good value option for vinegar blends, pickles and conserves.
This product complies with the EU regulation No. 828/2014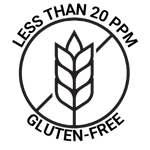 As an alternative to: Caramel colours - Class III (E150c) & IV (E150d).
Benefits: Clean label, Strong red hue, Low flavour imapct.