OUR COMMUNITY KITCHEN
OCK has had a busy June!
Members have enjoyed time outside in the garden, mixing with the locals of all ages, to enjoy various activities relating to food growing. Other activities, such as the walking group are still running smoothly every Friday. Participants are enjoying being together in the fresh air and with their lucky mascot Toby the dog!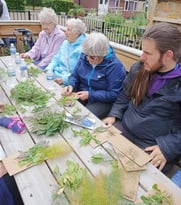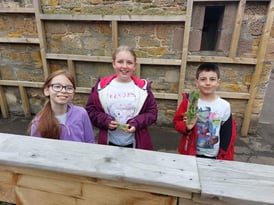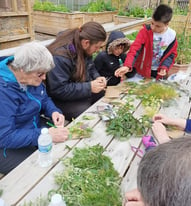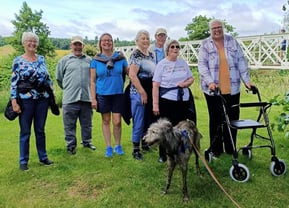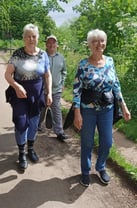 Before lunch, some members have participated in a light exercise class, so they can work up an appetite for the delicious meals cooked by chef Pete. Lynn Fraser from Fantoosh Sketching, also visited OCK and lead a pre-lunch sketching session. Everyone loved it!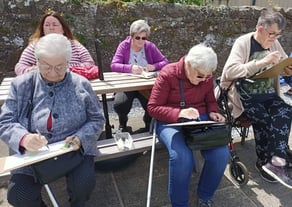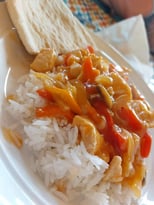 Nicola Graham sung for members as they enjoyed their lunch and continued on afterwards, encouraging people to get up and dance.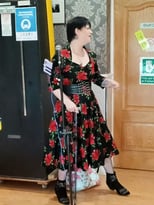 After lunch, participants are continuing to enjoy the new quizzes and board games. Tim Porteus, a storyteller, also paid a visit to tell interesting stories, which was enjoyable for all! The other day, he played Auld Lang Syne on a penny whistle. It was a very special moment for Margaret, an OCK participant, as it brought back many memories for her of her husband playing that tune on accordion.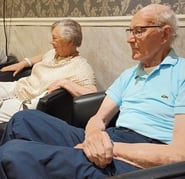 A regular participant around the OCK table, Effie, has written a poetry book and published it, to raise funds for OCK by donation. If you would like a copy, please pop in to Haddington Bowling Club, Tuesday to Friday between 8am and 2pm or give Tonia a call on 07743932413. Copies of this book are also now available to collect from Erica's Florist, Haddington Wines & Whiskies and The Salon, Market Street.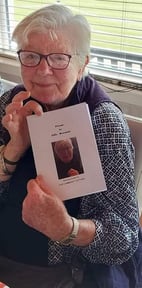 OCK are delighted to announce the winning number is 111 in their 50/50 cash prize draw for June. 138 numbers have been sold and the total amount we have received is £690.00 which means the winner will receive £345.00. Thank you to the people who have purchased numbers so far!
OCK welcomed friends from Haddington Day Centre and Knight Fever Dance School, who joined them in the garden for scones, strawberries and cream. Knight Fever Dance School pupils performed for all who were there, making it a great afternoon with great entertainment.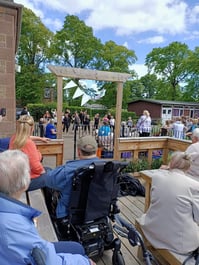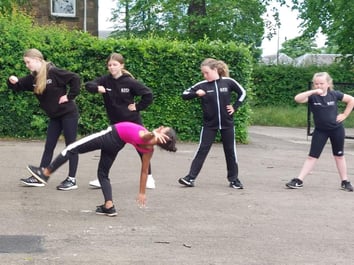 Alison Hunton and her daughter, Alice, attended an event at the Scottish Parliament last night, hosted by MSP Craig Hoy in celebration of all the amazing hard work with OCK during the two lockdowns. The planning and organising involved delivering up to 300 hot meals per week during lockdown and OCK are grateful their outstanding dedication has been recognised.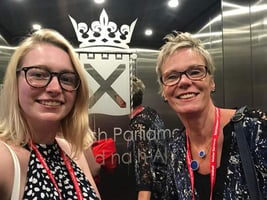 A local from Haddington, Jane Hogarth Brown, had her 50th birthday party recently and requested guests to bring a prize or buy a raffle ticket, instead of a present. As a result, £200 was raised, with half gifted to OCK and half gifted to the club. What a kind gesture!
Here are a few pics of the team at OCK.