OUR COMMUNITY KITCHEN
OCK receive second place award in the 'organisation category' of the Blooming Haddington 2021 Wheelbarrow competition.



OCK have teamed up with Compass School's pupil council and parents to raise funds for the charity through the sale of the school's cookbook. The Haddington based school were able to sell 140 copies, the proceed's for which were donated to OCK. The charity welcomes the fundraising effort and encourages further collaboration between the 2 parties, suggesting the school visits to learn about growing food and the links between gardening, food production and sustainability.

140 copies of the cookbook sold, raising £585 for the charity.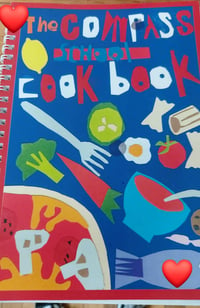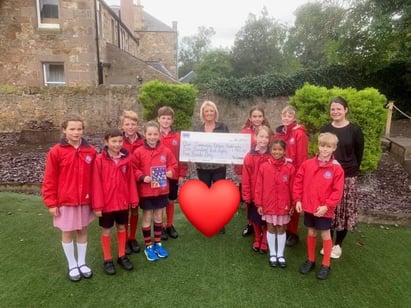 OCK are undertaking the production of kindness cards. A kindness card is a message of positivity, on one side it will introduce the charity. On the other, a message or drawing of something positive, produced by the local school children. The cards will be shared out among local hospitals, day centers and nursing homes.
The charity currently open their doors every Thursday and Friday to around 40-50 people. The prospect of another day (Wednesday) is currently being considered.
On the last weekend of October the charity hope to kick off social events. OCK are keen to host social events centered around music and games. This offers an evening alternative to their regular offering.
In the garden the charity are weeding out some planters and planting spring bulbs following the success of their summer vegetable crop.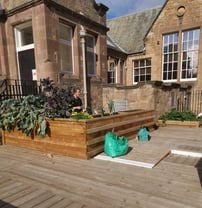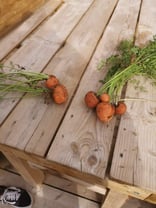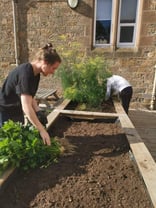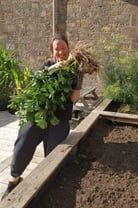 The 'Walk with Scott Foundation' have completed a fundraising effort for local charities, ending at Ross High where OCK met them with a curry for over 100 fundraisers.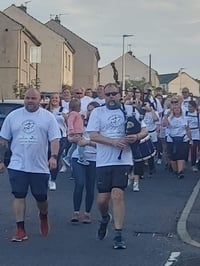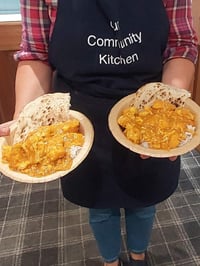 It has been noted by participants that it is very heartwarming to see members of OCK come together again, familiar faces and new faces are making friends and socialising together.
OCK look to host a volunteer day in November where the charity will share future and current plans.
A new fundraising team is on the way as the existing members move on to new projects.
OCK's 50/50 club has this month generated £322.50 for charity and this month's winner takes home £322.50.
The new food warehouse in Haddington has struck up a good relationship with OCK through the donation of food to support OCK.
OCK is currently planning to open on Christmas day for individuals who would otherwise be alone this Christmas. With the week leading up to Christmas the charity endeavor to host a Christmas themed event.