A tasty snack or pudding served with custard, made from an Autumn fruit windfall foraged from my neighbours garden!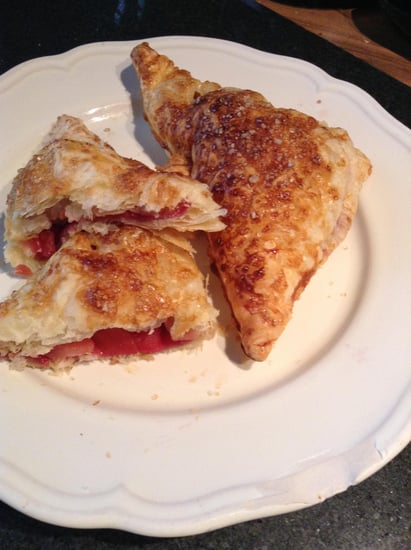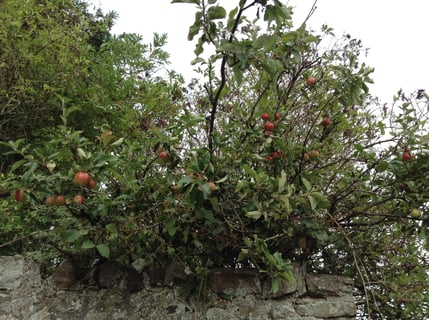 An instant supply of delicious apples and big fruity blackberries hanging, temptingly over wall, saying.... you know you want to pick me!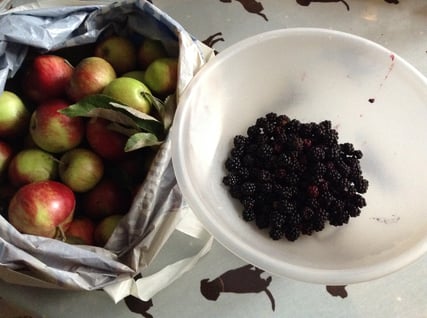 So naturally, I did!!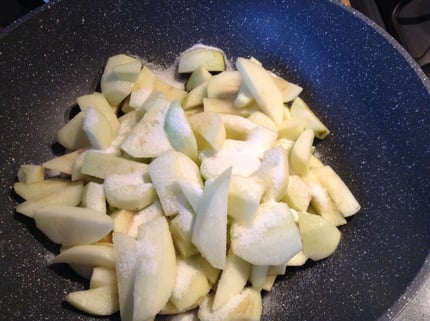 Apples, peeled and sliced with a spoonful of sugar to sweeten up.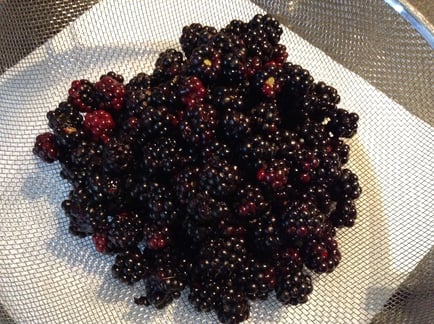 Beautiful, plump, juicy, blackberries all picked over and rinsed. Have to confess to devouring a few.... just for tasting purposes, of course.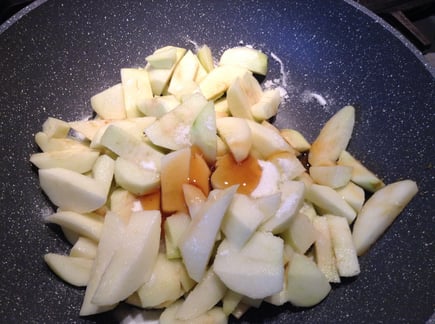 Apples added to pan with a few spoonfuls of Manuka honey, just because I love the flavour it adds and its better than loads of sugar, however you can just add sugar. I cooked the apples for a few minutes to release their juices, melt the honey and sugar and slightly softens the fruit without turning it to mush. I like a bite to my fruit.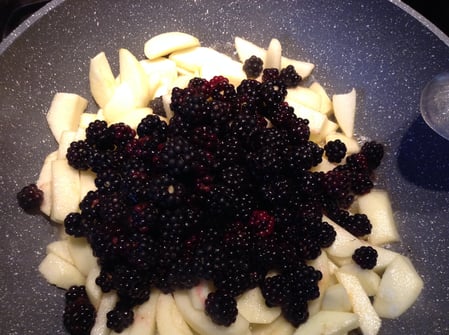 I then add the blueberries and remove pan from heat. The residual heat from the Apples will cook through the Blackberries without turning them into a soft puree.
Transfer cooked fruit to a bowl to cool. You can now use this fruit mixture in any way you like.... crumbles, over breakfast cereal, with a spoonful of your favourite yoghurt, as a dessert with ice cream or custard, as a pie filling... the choice is yours. It should keep covered in the fridge for at least a week, if it lasts that long.
I decided to make a few Turnovers as I had a roll of Puff Pastry in fridge.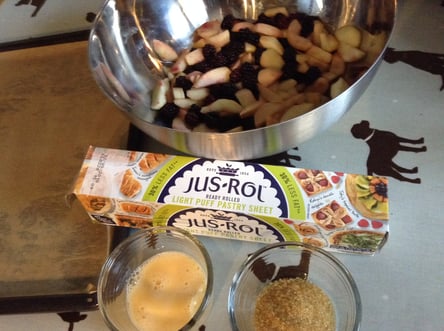 Gently unroll pastry and lay out flat, cut into large squares. Don't make them too small as you wont be able to turn pastry over without it tearing and also you wont get much apple filling in them.
You will probably get around six squares. Put a spoonful of fruit mixture into centre of each square.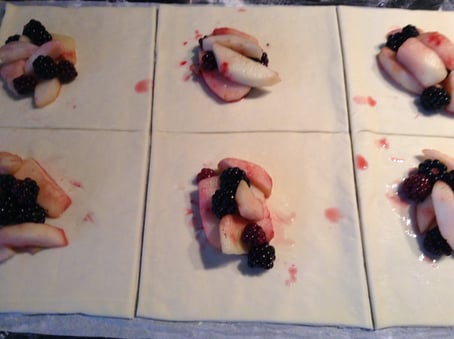 Crack an egg into a cup and whisk up. Brush around edges of pastry with the beaten egg mixture. Flip over one corner onto opposite corner to make a triangle shape and lightly "glue" edges together with a fork. Brush over the top of each Pastry with the beaten egg mixture and then generously sprinkle over some golden caster sugar granules.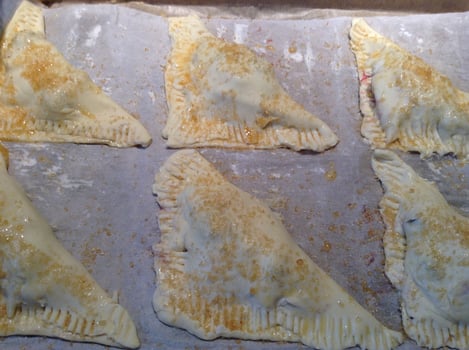 Bake in a pre heated oven at 200c fan for about 20 mins or until pastry is golden brown.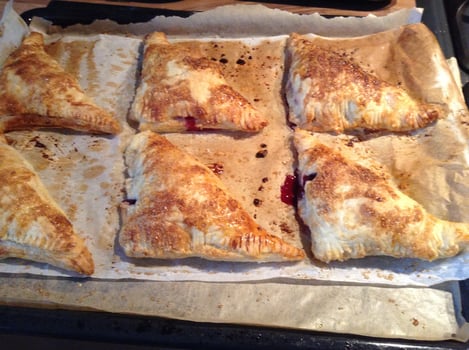 Leave to cool for five minutes before transferring to cooling rack. Sprinkle over some more sugar if you feel the need!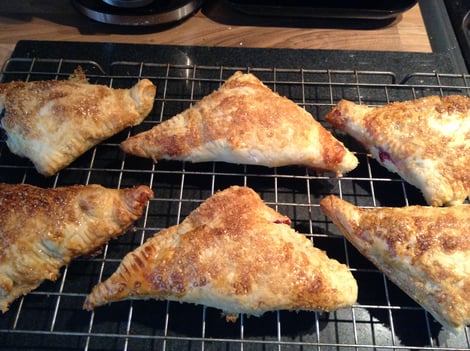 Serve on their own or with thick double cream, or custard, or ice cream or however you choose and devour. I promise you they wont last long.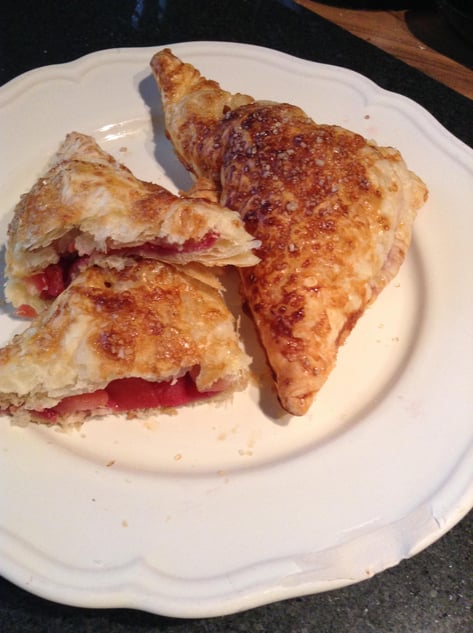 Thank you neighbours for my delicious Autumn Windfall!
You can of course, actually buy your fruit from the local shop or supermarket.
Enjoy!
Fee x