Prepare before and pop into oven, ready when you get home after Firework display .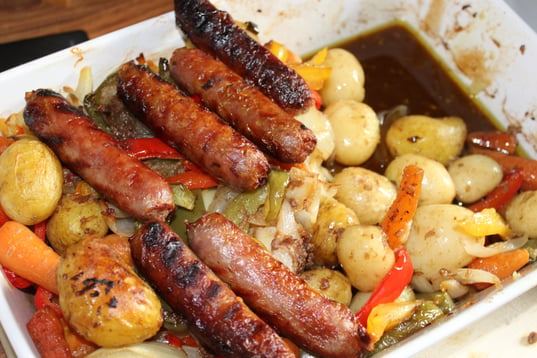 Ingredients:
Obviously this will depend on how many you are catering for, this was for 4!
1 x 12 pack Brand Family Pork sausages (they do G.F. too)

2 x small bags miniature potatoes.

1 x packet chartreuse carrotts

1 x packet brocoli spears

1 x packet asparagus spears

1 x red bell pepper

1 x yellow bell pepper

1 x green bell pepper

2 x small white onions (or red skin)

2 x garlic cloves

2 x fresh chillis (red/green optional)

Olive Oil

Balsamic Vinegar

salt n pepper
Pre heat oven to 200c fan. Select a large roasting tin that will take all ingredients.
Put potatoes and carrots in a saucepan of salted water and boil for around 7 mins to slightly soften.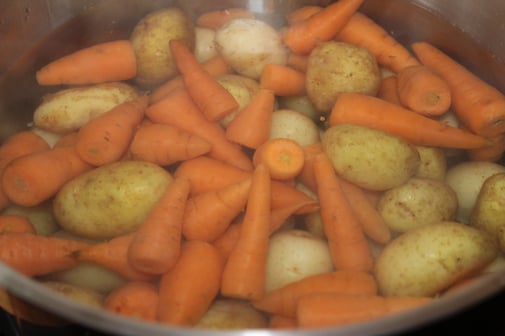 Drain and pop veg into roasting tin.
Chop all other veg into bite size chunks, chop up chilis if using and grate garlic.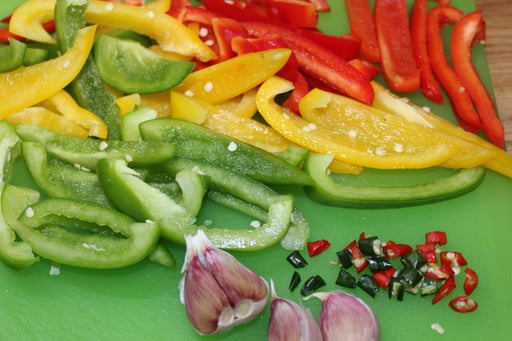 Scatter chopped veg, chillis and garlic on top of potatoes and carrots.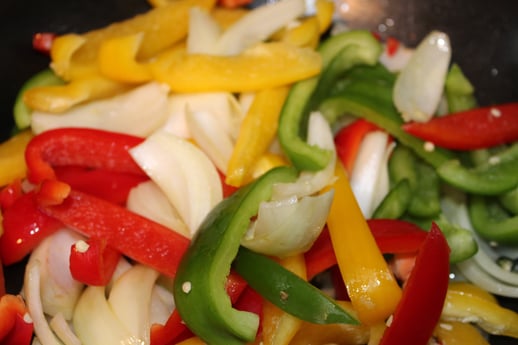 Finally top off with the broccoli and asparagus. Drizzle over a good quantity of olive oil and balsamic vinegar to taste. Also add salt and pepper then toss the veg to make sure its all is covered with oil and vinegar.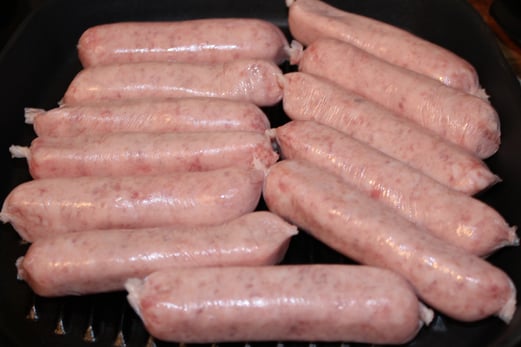 In a separate frying pan brown the sausages until you have good colour on them.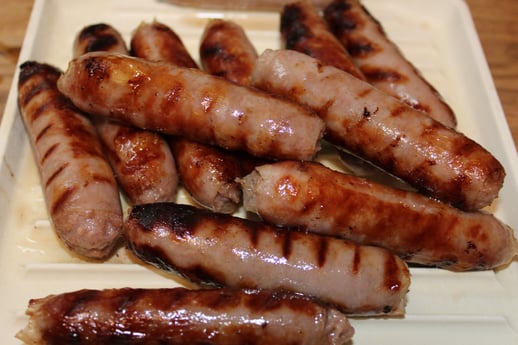 Place them over the top of the vegetables, drizzle again with more olive oil and balsamic and pop into oven at 180c fan to cook for about an hour.
Go out and have fun and come home to a warming tasty supper for all.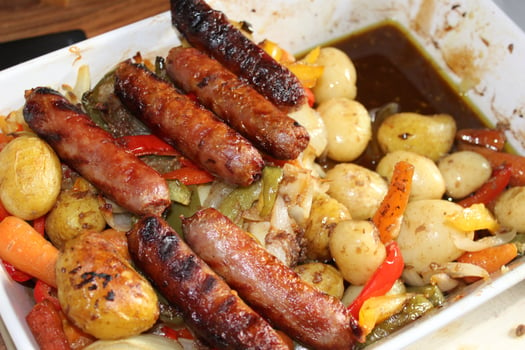 Happy Bonfire night!
Fee x