This is a total overdose on chocolate but so delicious and yummy! Indulge and enjoy.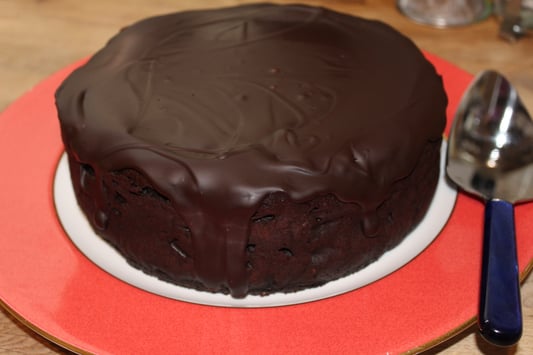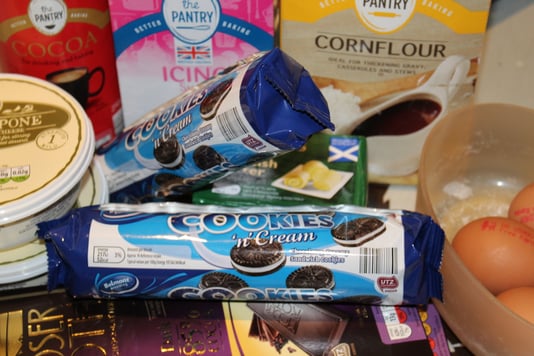 2 x packets 154 gms Oreo cookies.

2 x tubs Mascarpone Cream Cheese.

1/2 cup = 113 gms melted unsalted butter.

2/3 cup = 85 gms Icing sugar.

3 x tablespoons Cocoa Powder.

4 x large fresh eggs.

1 x tablespoon Cornstarch

4 x tablespoons Water.

2 x cups melted dark bitter Chocolate.

to Glaze:

1 x cup dark chocolate, chopped.

1/4 cup = 57 gms melted butter.
Pre heat oven to 140c fan. Line a round spring formed baking tin with tin foil, pressing foil into sides of tin.
Pop Oreo cookies into food processor and blitz to a crumb.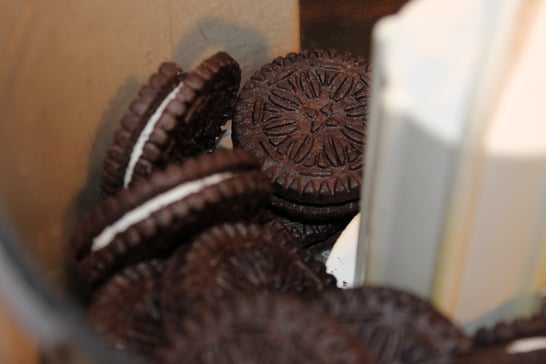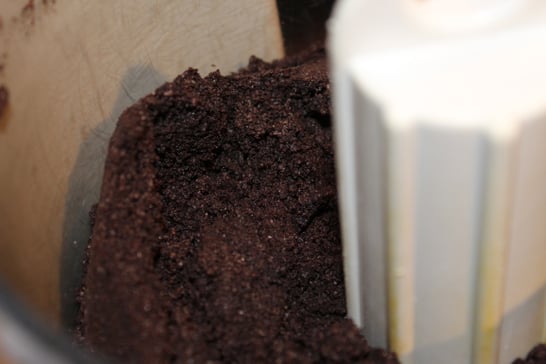 Drizzle in melted butter till mixture starts to clumps together.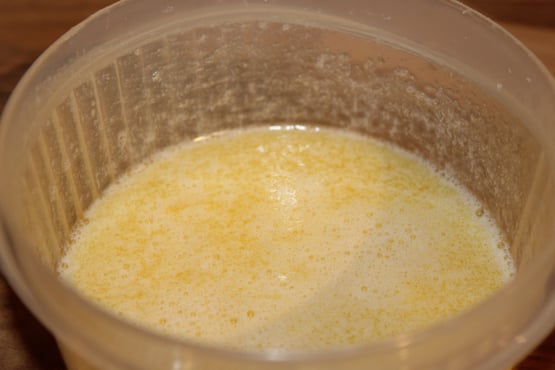 Tip out into baking tin and level out bottom. i find it best to use the bottom of a glass to push and flatten mixture evenly.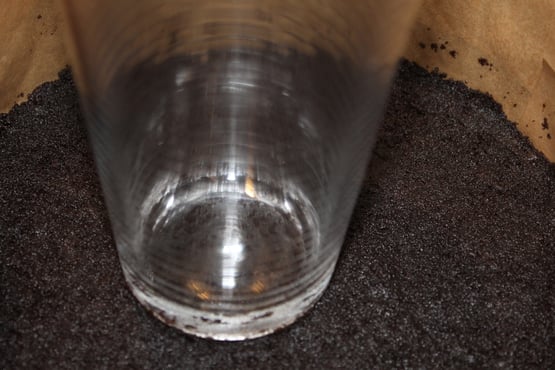 Leave aside to set whilst you prepare filling.
Put the cream cheese and icing sugar along with the served cocoa powder in a large bowl .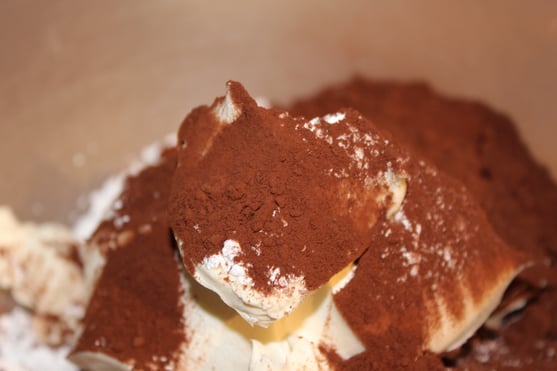 Beat together until well combined.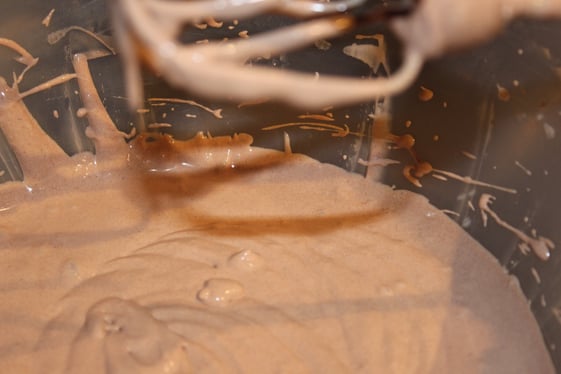 Next add the eggs, I find it easier to crack eggs into a cup and gently whisk up before adding to mixture slowly. Then add the melted chocolate. Mix the cornstarch with the water and also add to mixture.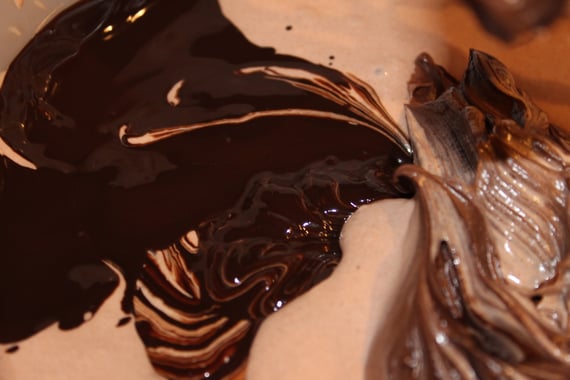 Mix everything together until well combined and thick and creamy looking texture.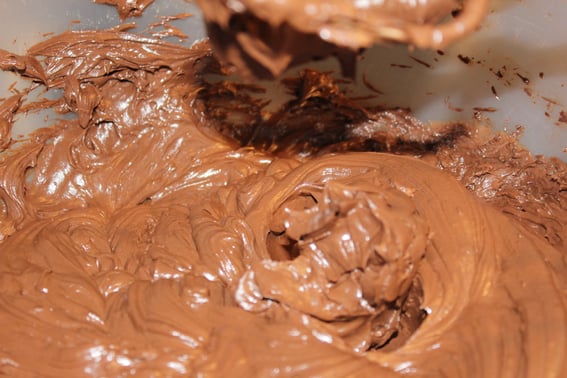 Spoon mixture into baking tin to completely cover the crushed Oreo base.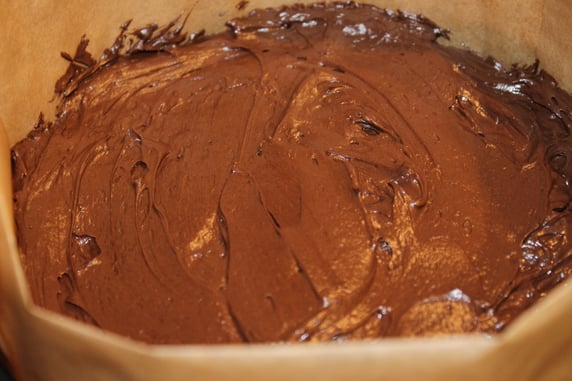 Level out and pop into oven. Let it bake for about an hour. When it feels firm but still slightly wobbly in the middle and there maybe some slight cracking on the top, it's ready.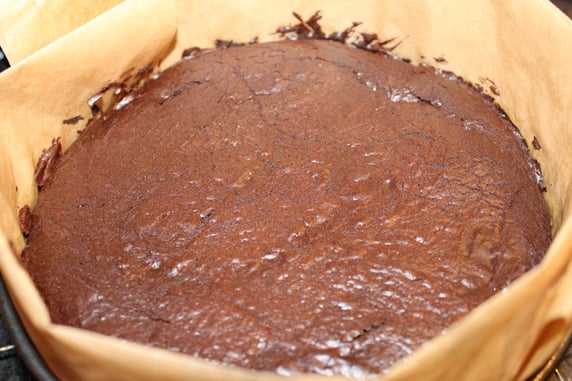 Remove from oven and leave to cool in tin.
Whilst cake is cooling, make the glaze for the top.
Melt the Butter and Chocolate in a bowl and combine to make a thick shiny runny glaze.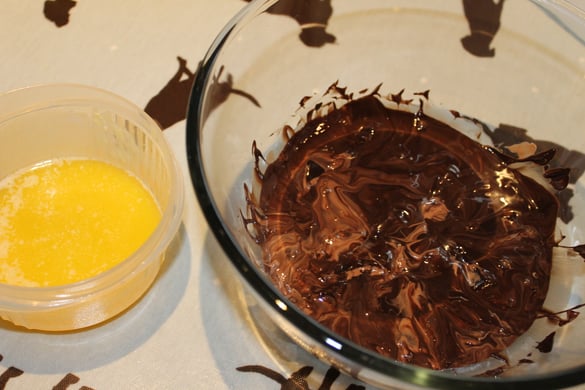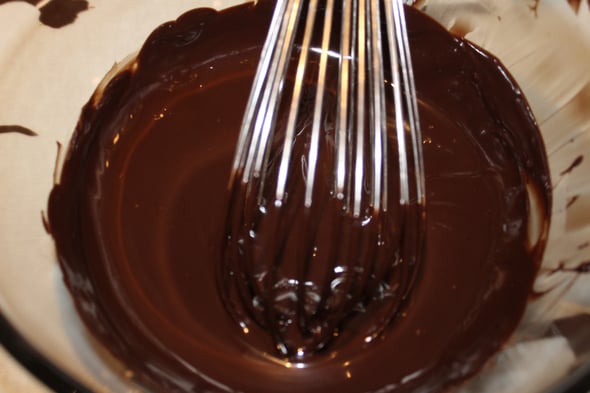 Gently remove cake from tin and peel back baking parchment then slide cake onto serving dish.
Spoon, pour glaze all over top of cake and don't worry if it runs down side, this looks good!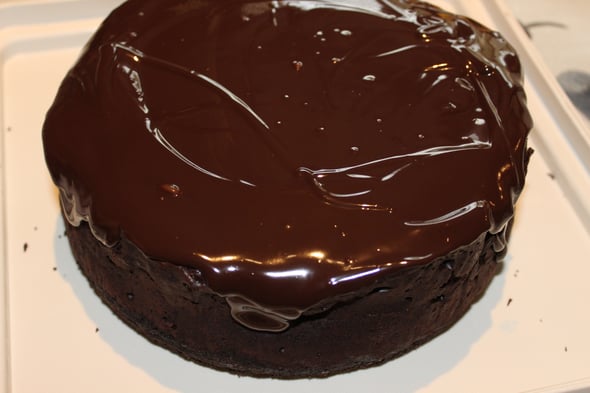 Cut a slice and serve with Ice Cream or thick Double Cream or even Creme Fraiche, whatever takes your fancy.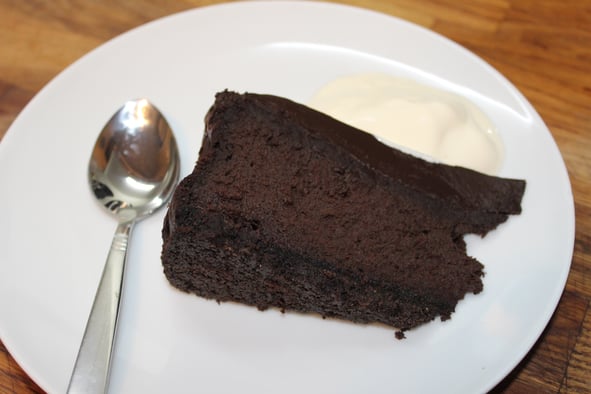 This is soooooo good!
Enjoy!
Fee x