Easy to prepare Traybake that doesn't require any cooking!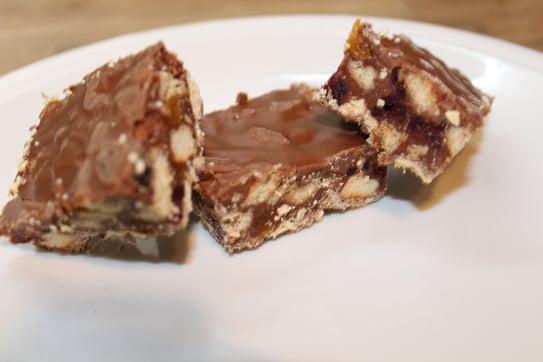 Ingredients:
75 Gms dried cranberries

125 Gms dried apricots

75 Gms raisins

200 Gms malted milk biscuits

500 Gms chocolate

100Gms Pure Malt Products CB30 malt extract

125 Gms unsalted butter

40 mls boiling water

Large bag Maltesers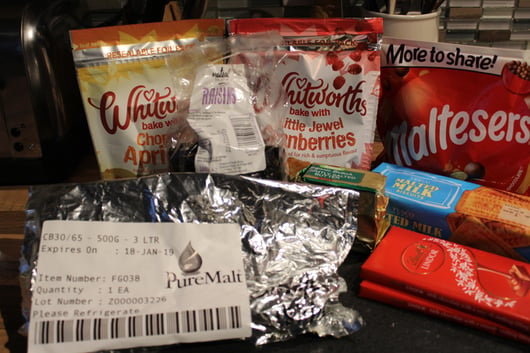 Above amounts are dependent on how many squares or bars you need. I was cooking for 8 + so I used full bag of cranberries and apricots and two very large handfuls of raisins. Full packet of biscuits and whole bag of Maltesers. I also used 5 bars of Lindt chocolate!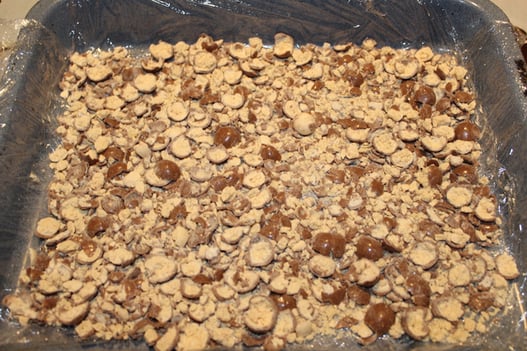 Method:
Line your baking tin with cling film.
I crushed Maltesers but next time I would just cut them in half and place them in baking sheet all over base, as above.
Put all fruit in a bowl and combine.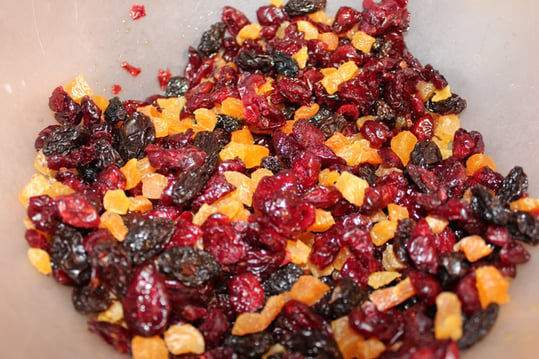 Add about 2 tspn of malt extract to boiling water and mix through then pour over fruit, stir and leave till liquid has soaked into fruit. Roughly 5 mins.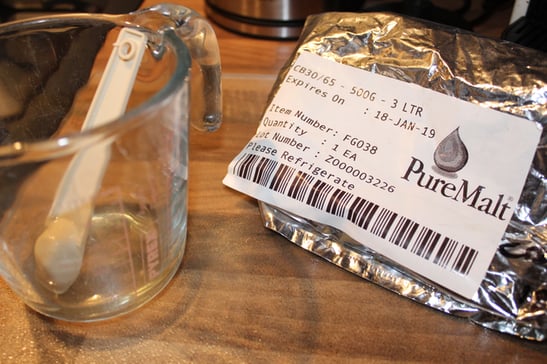 In a separate bowl, break up biscuits into chunks and reserve.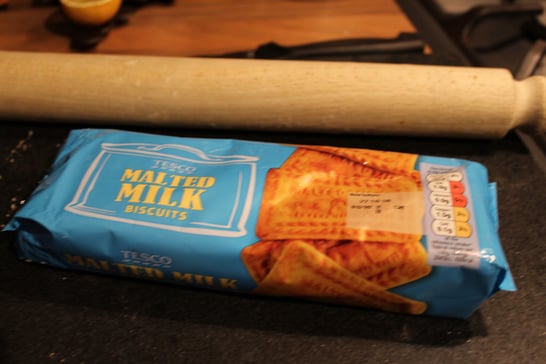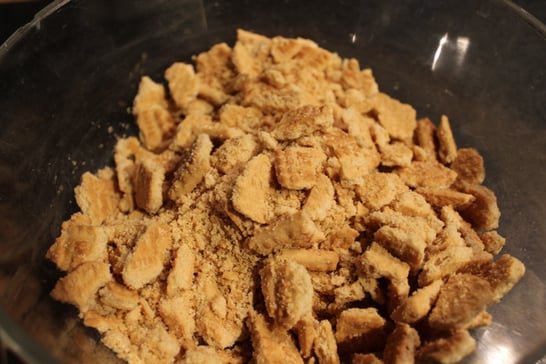 Break up 3 bars chocolate into bowl along with butter and malt extract and melt in microwave until smooth and well combined. About 40 seconds on medium high depending on your microwave.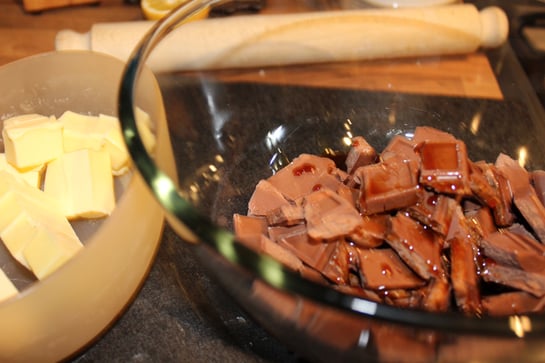 Pour chocolate mixture over crushed biscuits, add fruit and mix well then tip over top of crushed Maltesers in baking tin, level out and press down firmly to set onto malteser base.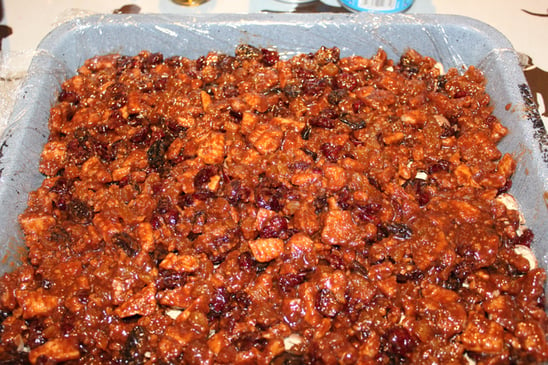 Break up remaking 2 bars of chocolate in a bowl, add 25gs butter and melt in microwave, mix well and pour over mixture in baking tin.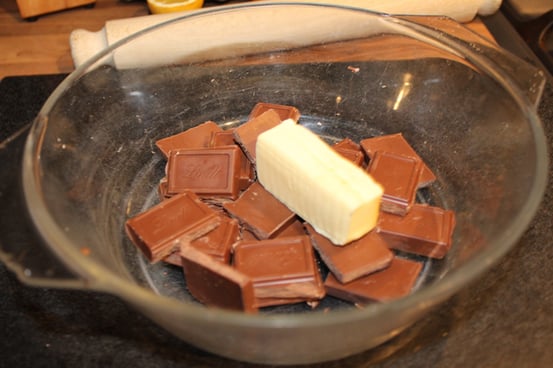 Level out and then pop in fridge to set for couple of hours.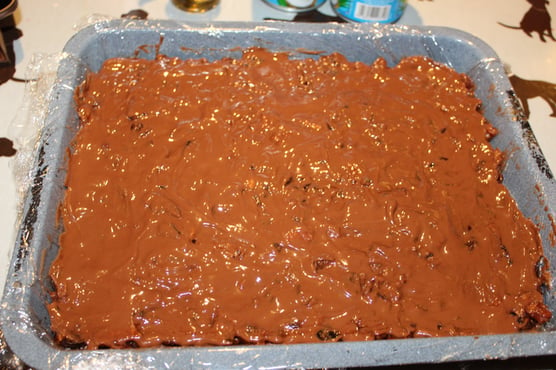 Cut into long bars or small squares and devour.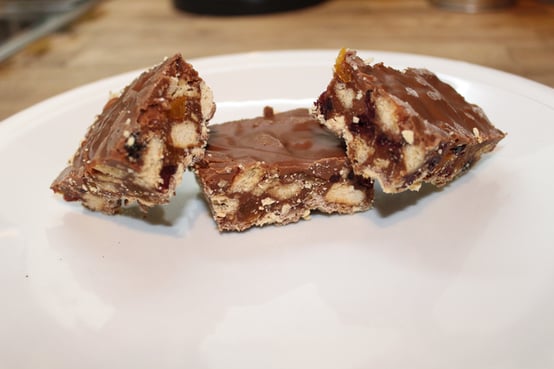 Best Tiffin ever!


Fee x