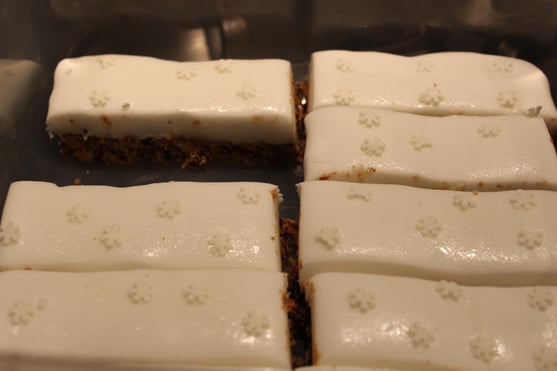 A tasty afternoon tea Christmas Slice to enjoy amid the mayhem of the month! Not quite a full Christmas Cake, more of a spicy fruit sponge with a marzipan and fondant icing. Soooo Good!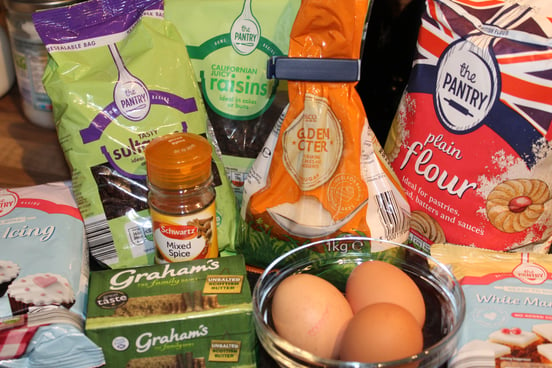 Ingredients:
125 gms unsalted Butter.

125 gms golden castor sugar.

150 gms plain flour.

500 gms mixed fruit.

3 x small fresh eggs.

1 x tsp mixed spice.

1 x ready to roll fondant icing.

1 x ready to roll marzipan.

decoration of your choice.
Pre-heat oven to 150c fan and line a baking tin roughly 7" x 11" with baking parchment.
Soften butter and cream together with sugar in a mixer or by hand until smooth and creamy.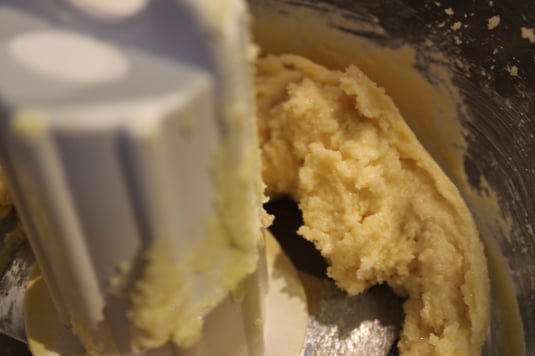 Add eggs and slowly combine making sure mixture doesn't curdle, add some flour if it does.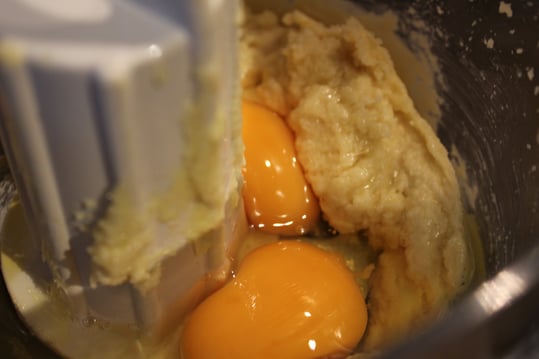 Sieve flour and spices together and add to mixture.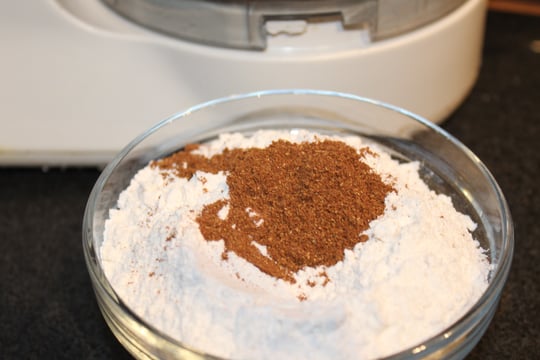 Whisk everything together until well combined and creamy.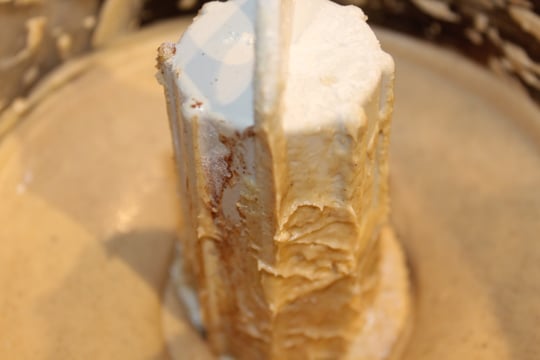 Now add all the fruit, turning down your mixer, if using to slow speed, so you don't end up chopping the fruit!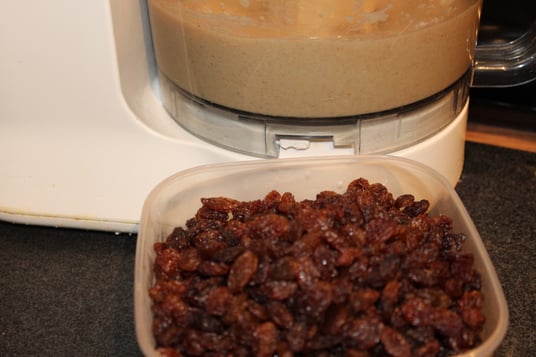 Slowly mix fruit in.
When its all combined, spoon out into prepared tin and level with a palette knife to even surface out.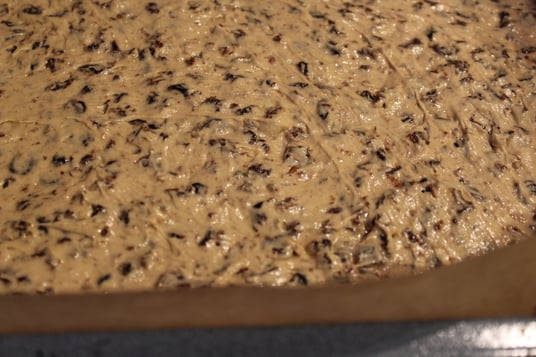 Pop into oven, middle shelf and bake for around 40 mins. Check it after around 30 mins as its not thick and will cook quickly. If its not quite ready but top is starting to get dark in colour, cover top loosely with a sheet of baking parchment.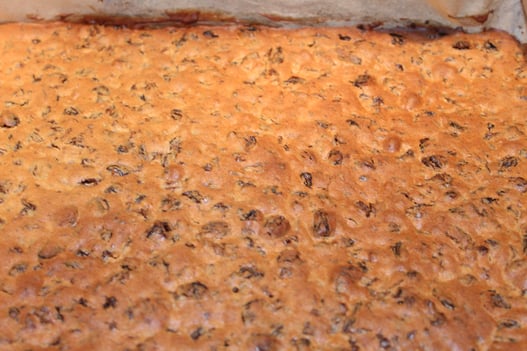 Leave in baking tin to cool completely before carefully removing onto a firm board.
When its cold, warm a spoonful of apricot jam in microwave till its runny, then brush over top of cake to act as glue for marzipan. Leave to get sticky whilst you roll out marzipan.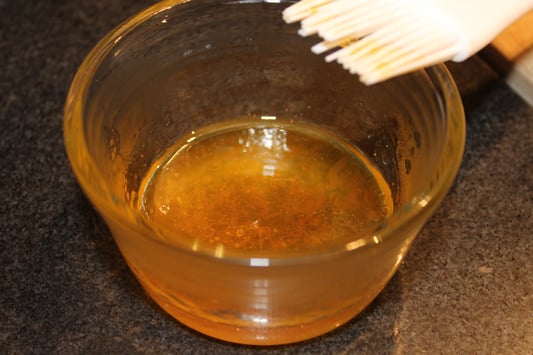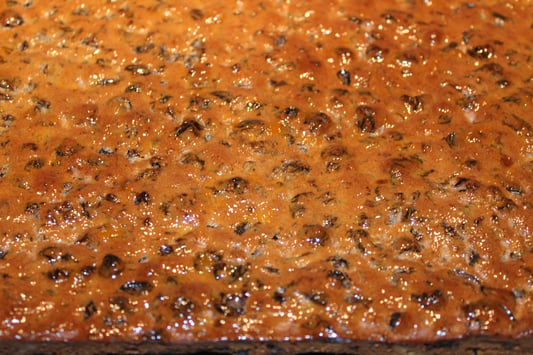 On a clean dry surface, sprinkle some icing sugar and roll out Marzipan block to correct size to cover top of cake.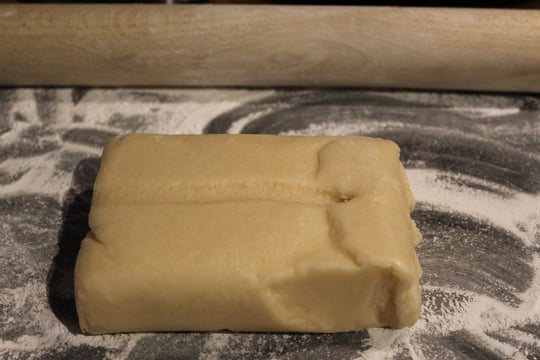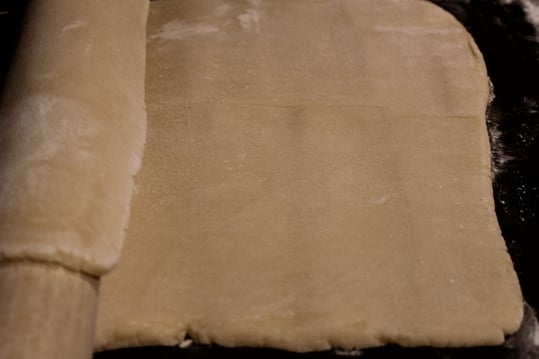 When you have correct size, gently lift and place on top of cake gently pressing down to secure it. You don't want it to come down sides, just to the edge of the cake.
Do same with the fondant icing.
Wet one hand with cold water and gently rub over the top of your fondant icing to make it sticky. Gently and carefully place the fondant, wet side down on top of the marzipan. Pat down firmly to secure in place.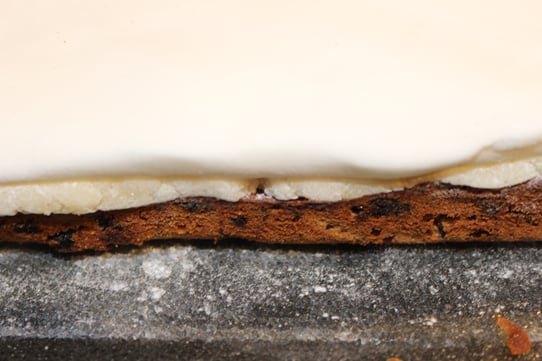 Trim around edges if you want a more professional finish, personally, I just leave them as its a home baked cake, after all.
Decorate as you please, I used some tiny snowflake decorations which you can secure to top by again lightly wetting the fondant top and sprinkling over. Leave in cold place to set, then cut into long fingers or squares or whatever shape you want.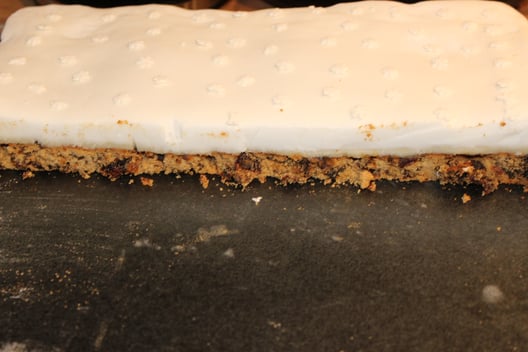 Put kettle on, turn on Christmas movies or music and enjoy a slice.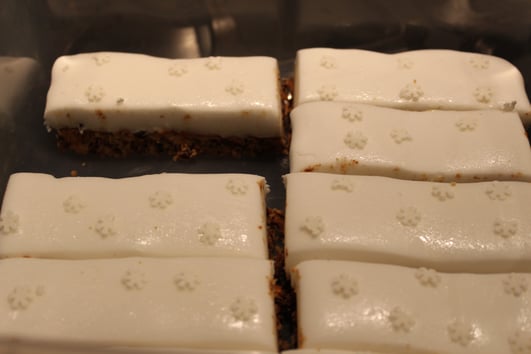 All the best folks!
Fee x