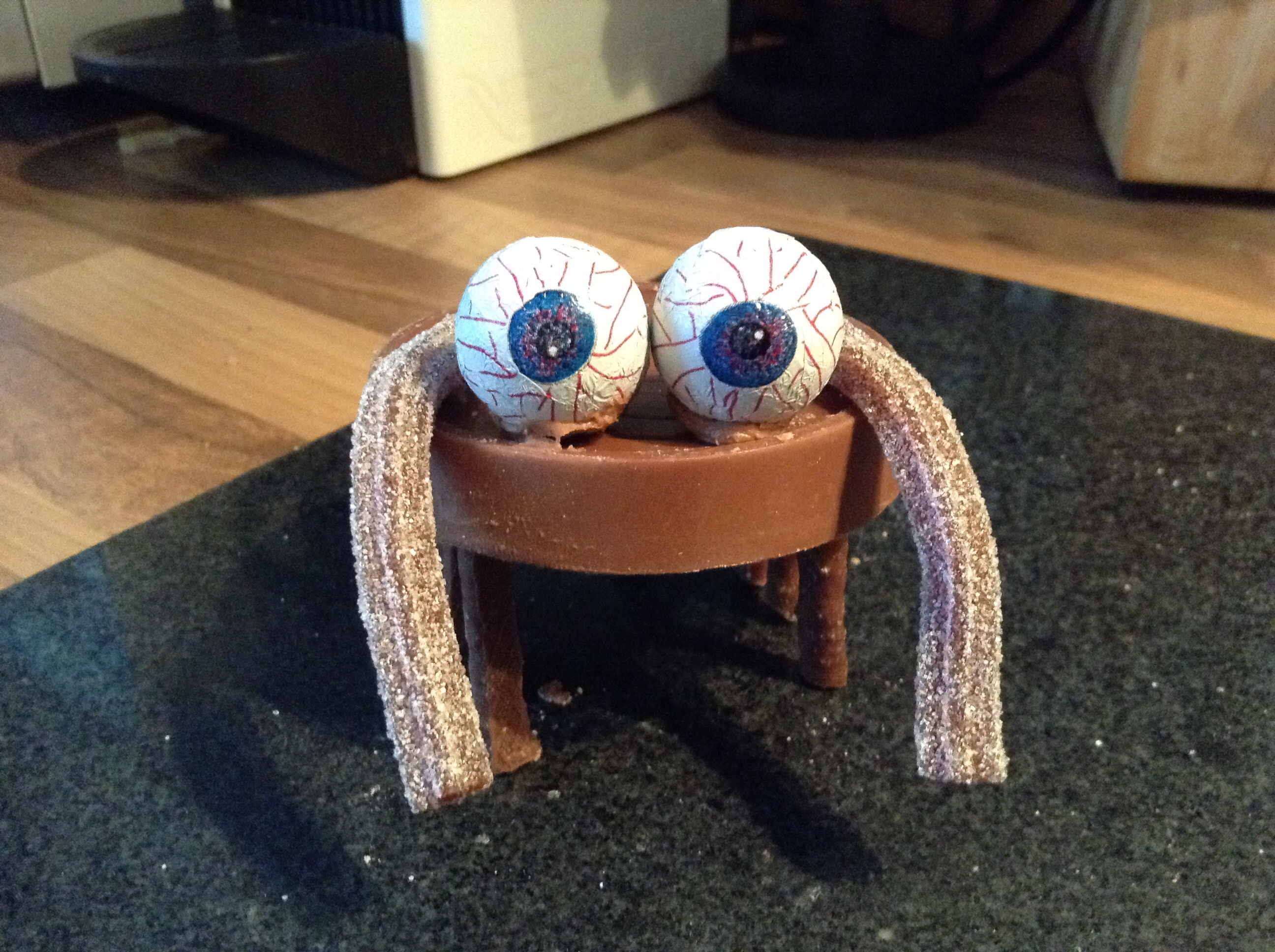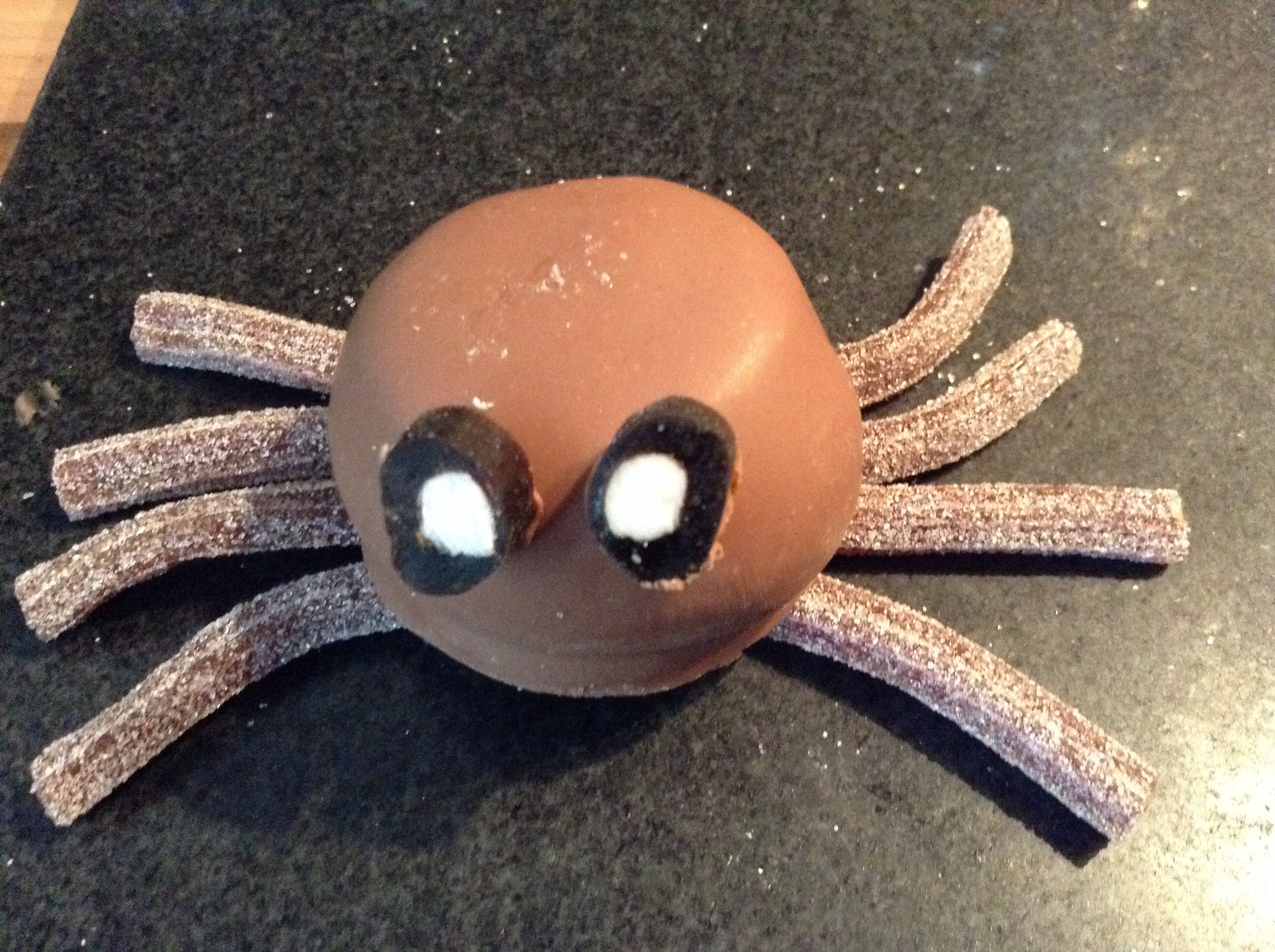 Ingredients :
1 x box Matchmakers(flavour of your choice)
1 x packet Cola Fizzy laces.
1 x bag chocolate foil wrapped eyeballs.
1 x packet large round chocolate wafer biscuits.
1 x box Tunnocks tea cakes.
1 x bag liquorice all sorts.
1 x tube brown coloured icing (to use as a glue)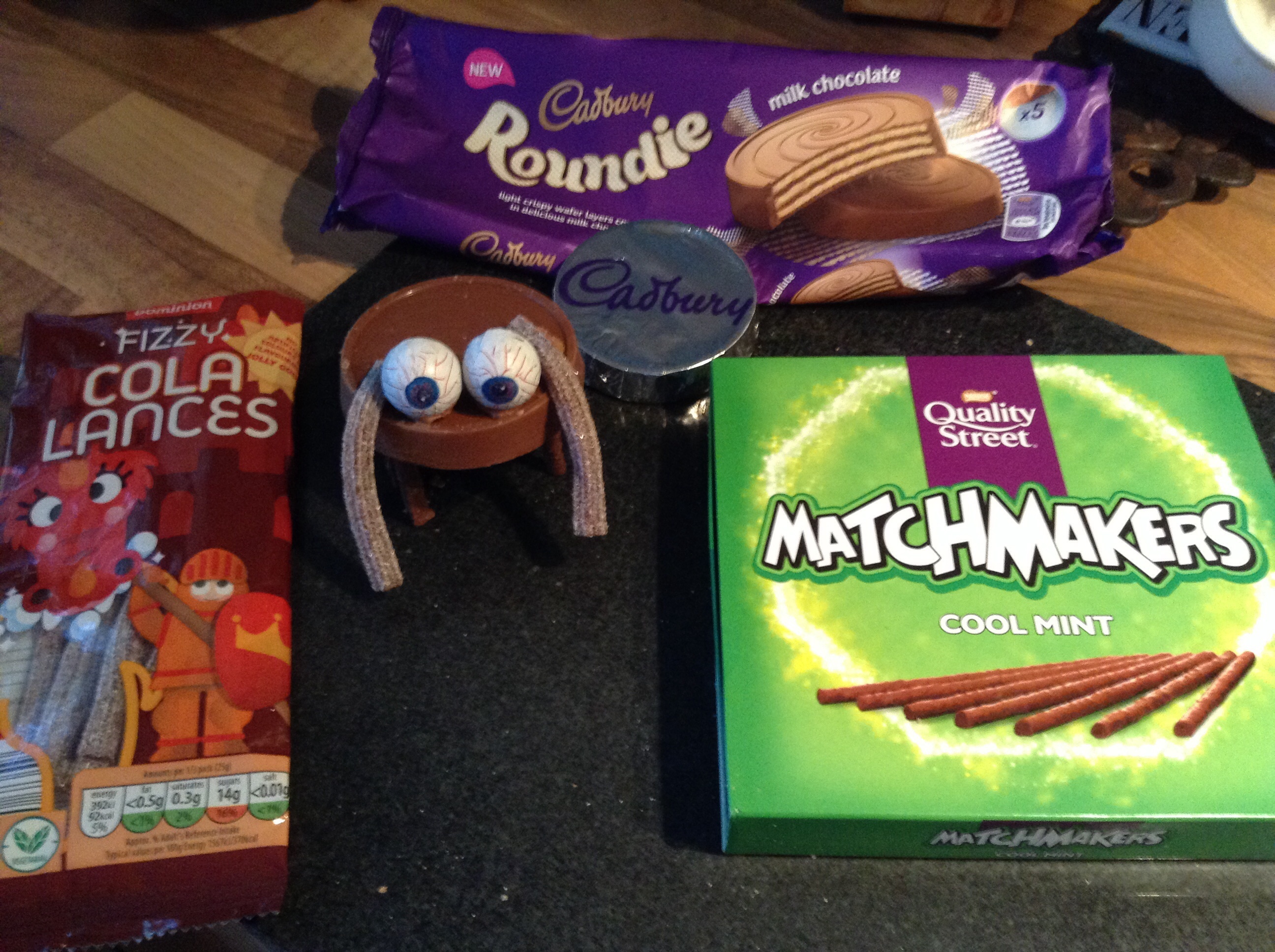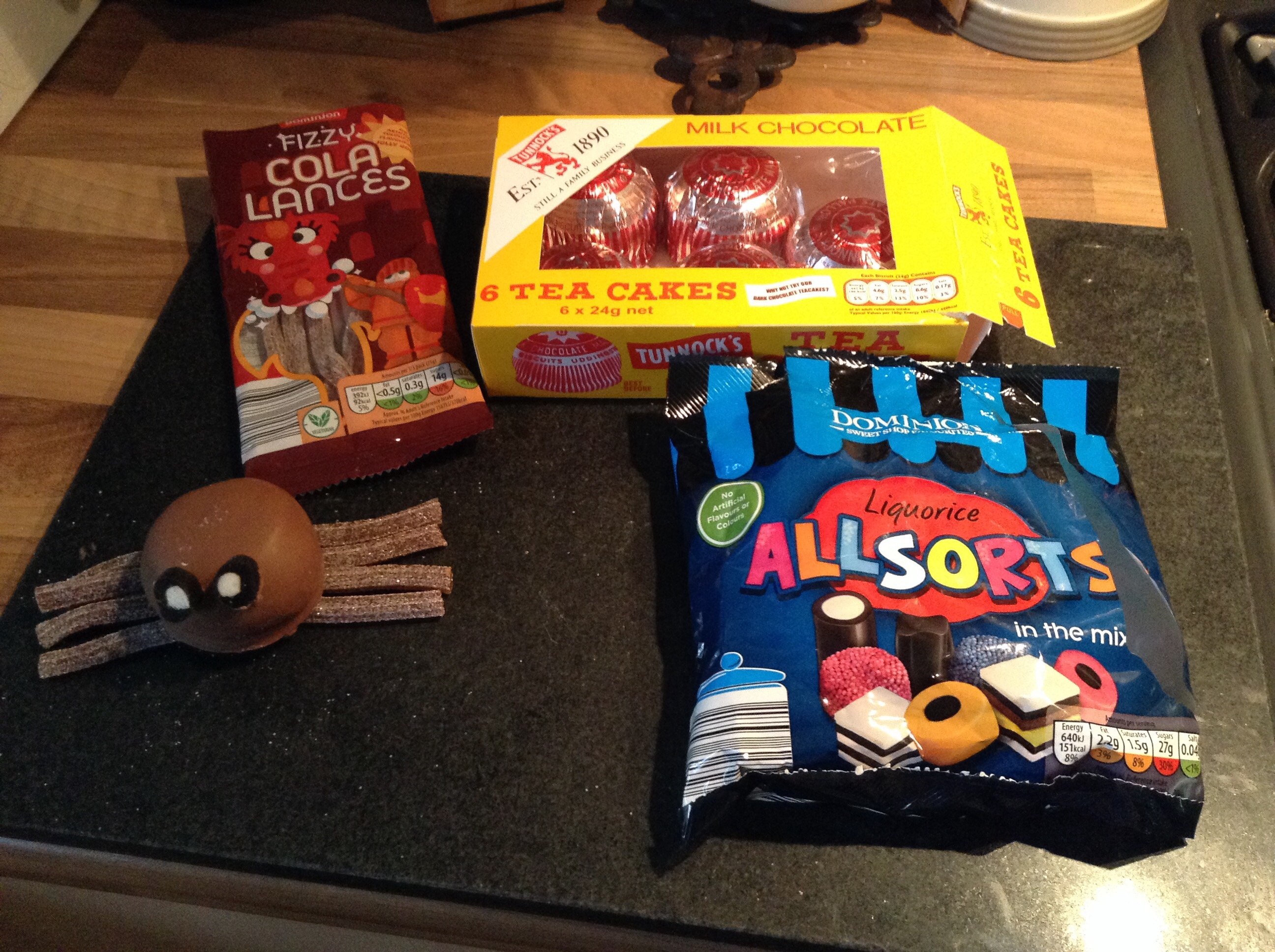 Unwrap the round wafer biscuits and flip over to make 4 x holes in base. Cut Matchmaker sticks in half and position half a stick into each of the holes in base. Flip back over and stand up. Using the brown icing sugar tube or some melted chocolate place a couple of blobs on front of wafer biscuit and stick an eyeball onto each blob.
Cut equal lengths off a cola lace and secure onto wafer just behind eyes with another blob of icing or melted chocolate.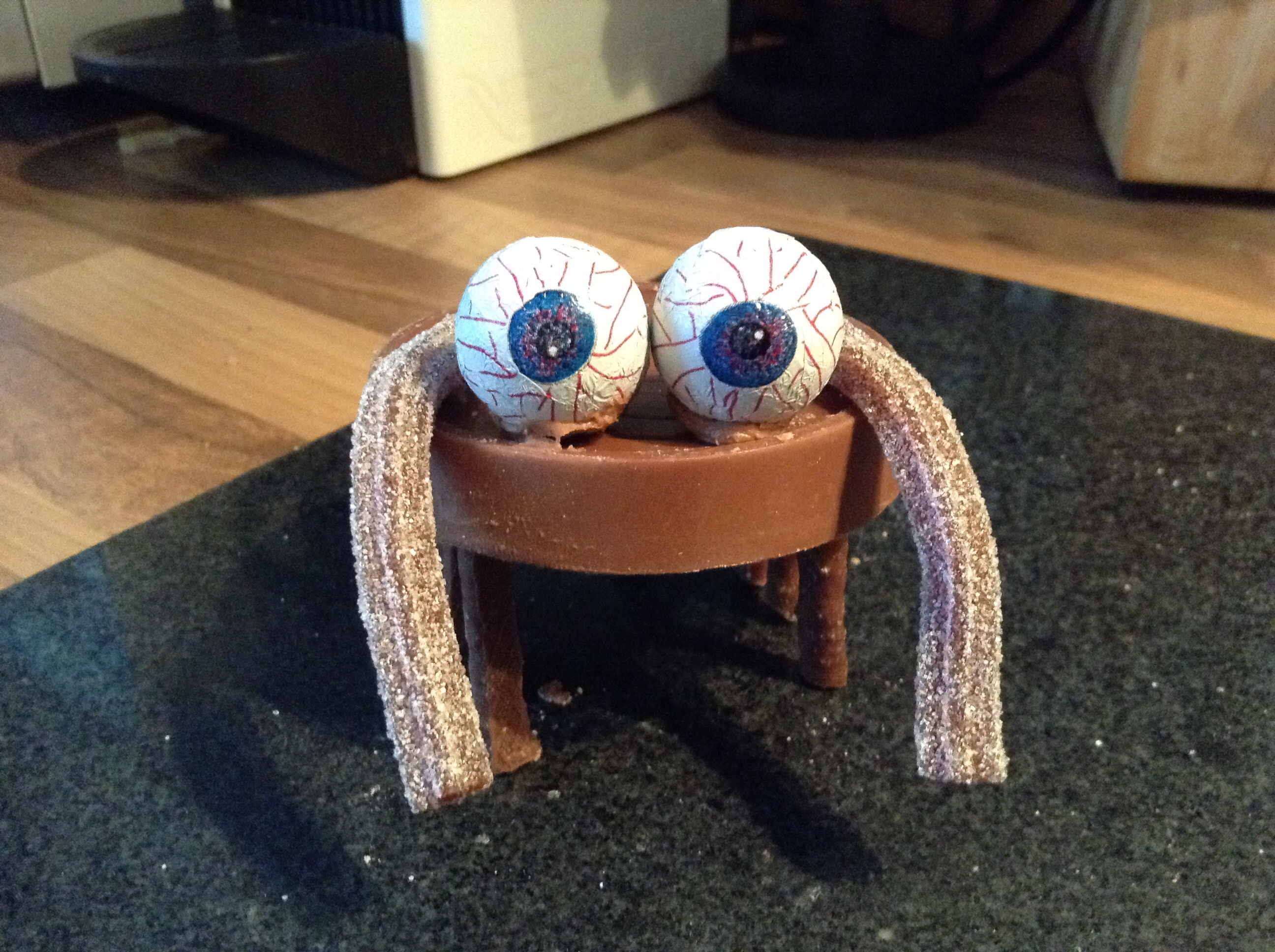 Next unwrap a teacake and flip over so that the base faces upwards. Cut up a cola shoelace into equal lengths and secure onto base of teacake with icing glue.
Flip back over and use a couple of liquorice all sorts cut in half as eyes, secure with the icing glue.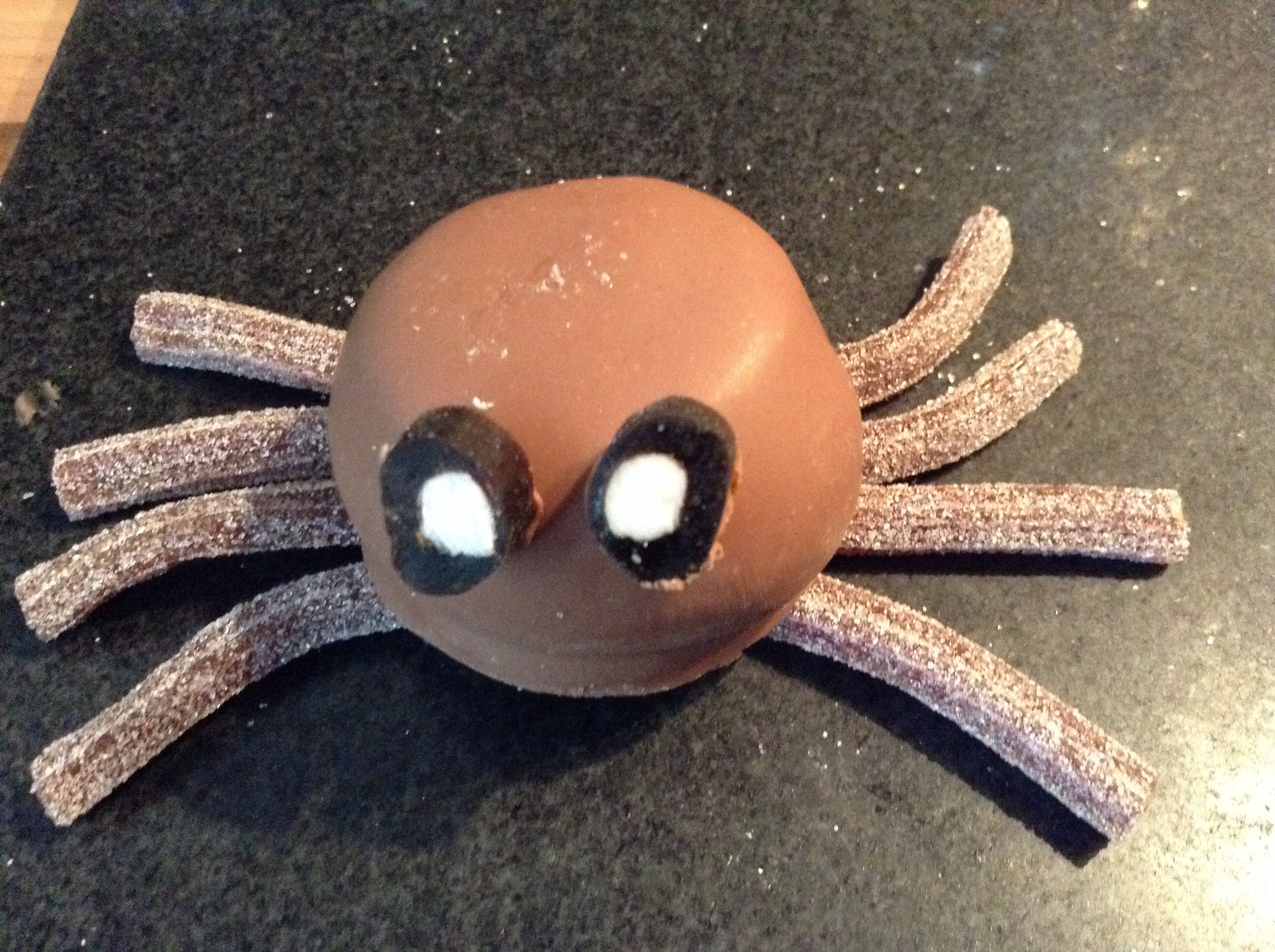 Serve along with your fruity halloween treats as a fun party platter.