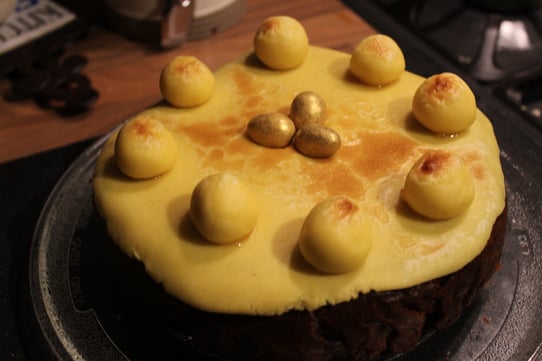 The traditional showstopper cake for Easter Sunday. Tastes as good as it looks!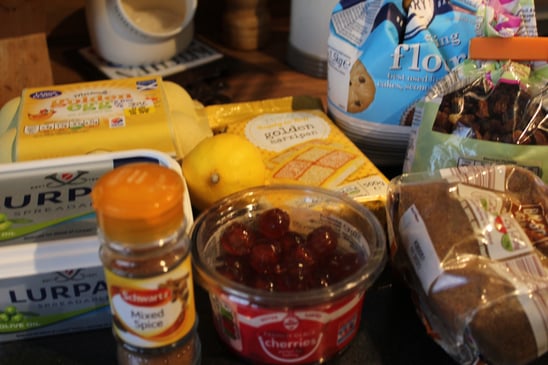 Ingredients:
300 gms mixed fruit
30 Gms glacé cherries
3 eggs
175 Gms light muscovado sugar
175 Gms s/r flour
1 heaped tspn mixed spice
175 Gms soft butter
500 Gms yellow marzipan
2 tbsp Apricot jam
Line a 7 inch round loose bottom baking tin with baking paper and pre heat oven to 150c fan.
Easy way to do this is lightly grease tin. Cut paper so that tin sits in middle and a paper comes up roughly same around size. Scrunch up the paper then smooth out and fit into tin. It does work.
Put all fruit, mixed spice and sugar into large bowl. Cut up glacé cherries before adding.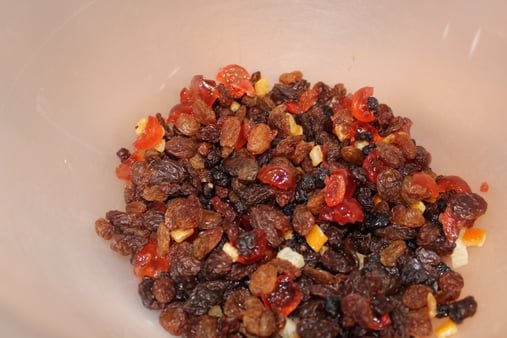 Mix through then add butter, flour, lemon zest and eggs and blend with hand mixer.
Cut slab of marzipan into three even chunks.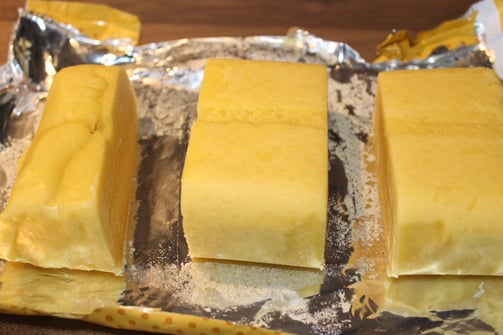 Scatter a little icing sugar over work top and roll out one of the chunks to fit round baking tin.
Spoon half the cake mixture into tin and level out.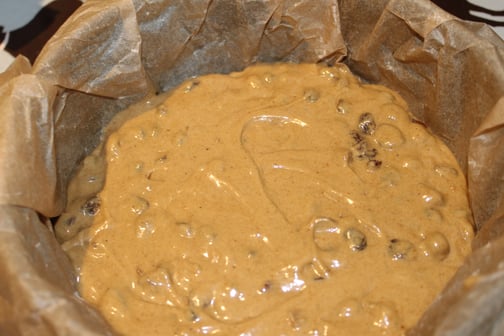 Place the flat rolled out marzipan on top of the mixture.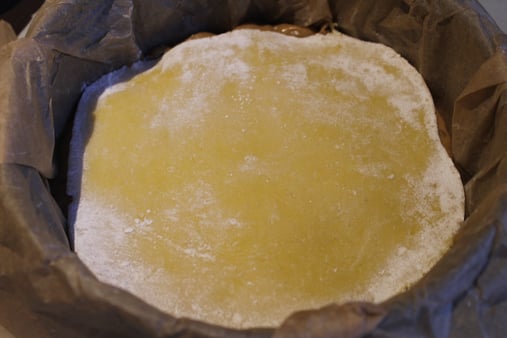 Spoon rest of mixture on top of marzipan and level out.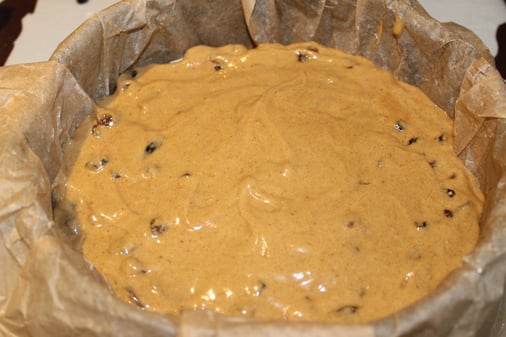 'Bake in oven for around 2 hours. If cake starts to darken on top place a piece of baking paper loosely over cake to cover. Test with skewer about 15 mins before end of cooking time if it come out clean then cake is ready.
With a dense slow cooked fruit cake the time can vary depending on your oven.
When it's ready remove and leave for ten minutes before releasing from cake tin and leave on rack till completely cool.
When cake is cold, melt the apricot jam then brush over the top of the cake to act as a glue for the marzipan.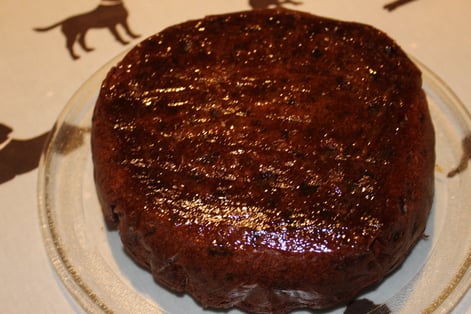 Cover work top with large piece baking paper.
Fold in half and place another slab of the marzipan (one of the three pieces you cut) on top of paper, pull over the extra paper to cover. Your marzipan should now be enveloped in parchment.
Roll out, in between the paper with a rolling pin to same size of cake top. Using the paper method will give you a thin clean yellow marzipan circle to top cake with. Carefully place marzipan on top of cake and press firmly to adhere.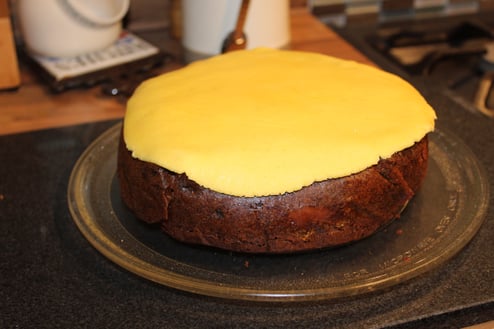 Finally with remaining marzipan make 11 small balls representing the apostles. These should be roughly the same size.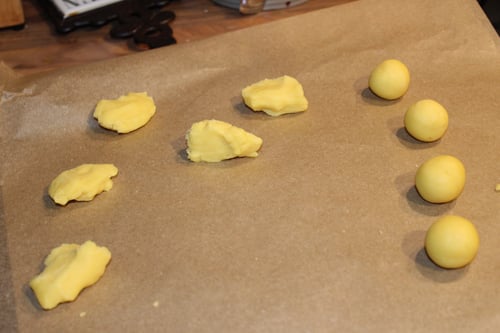 Glue balls onto cake using the apricot jam.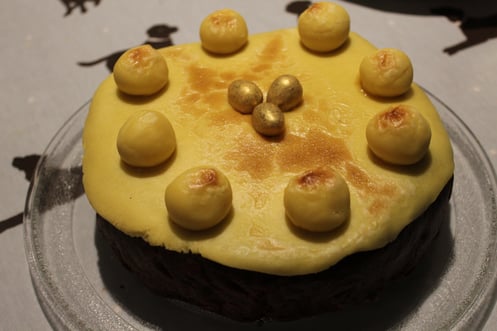 Lightly brown the marzipan on the cake under a grill for a few minutes. Be careful as it will happen very quickly and you don't want to burn it.
Leave cake to cool
Then put kettle on and have a slice.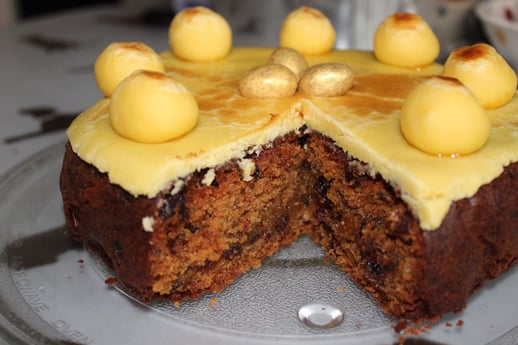 Traditional Easter Cake but have to confess first time I have made it.. certainly won't be the last as it's delicious!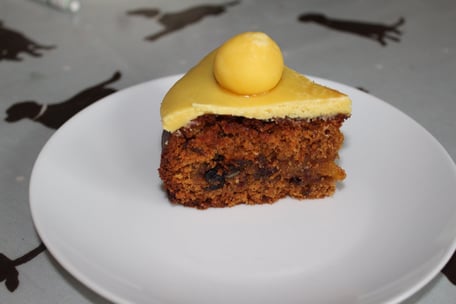 Moist, spicy cake with a gooey soft marzipan layer in the middle.
Go on indulge yourself this Easter, it's not always all about the kids.
Enjoy!
Fee X