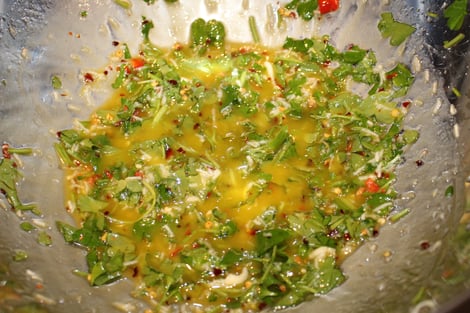 Zesty, juicy, spicy and aromatic. This Mexican inspired marinade is one to remember as it can be used for many types of meat and seafood.
Ingredients:
3 x tbsp Extra Virgin Olive oil

4 x garlic cloves minced

2 x tbsp fresh Lime juice

4 x heaped tbsp chopped fresh Coriander, stems & leaves

1 x tsp chilli flakes

1 x small fresh red chilli (optional)

1/2 tsp salt or more to taste

plus

a few fresh lime wedges for garnish

some chopped coriander leaves for garnish.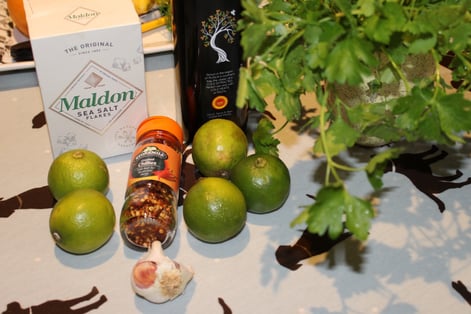 Add all ingredients together in a large bowl and mix well to combine thoroughly.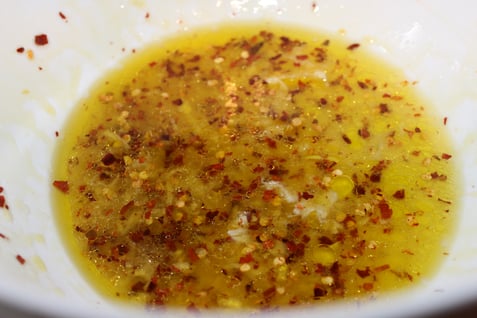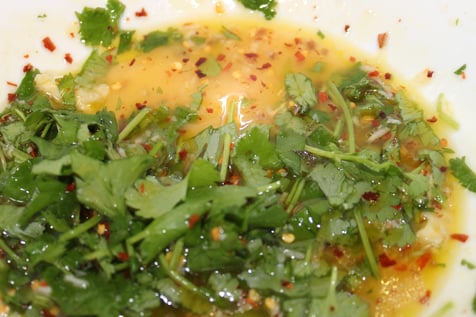 That's it, couldn't be simpler!
Now you can choose to add whatever meat/fish you are using and add to marinade and leave for at least an hour if not overnight.
I was using chicken fillets and halloumi cheese as I was also cooking for a couple of vegetarians. I split the marinade into two bowls and added the chicken to one and the halloumi to the other and popped into fridge overnight.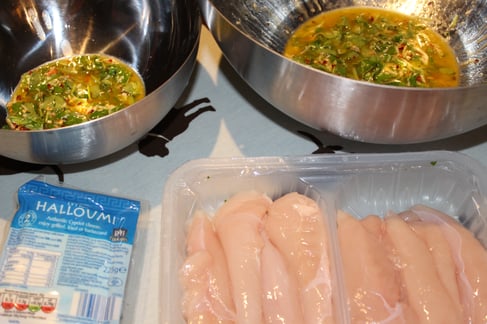 Chicken fillets: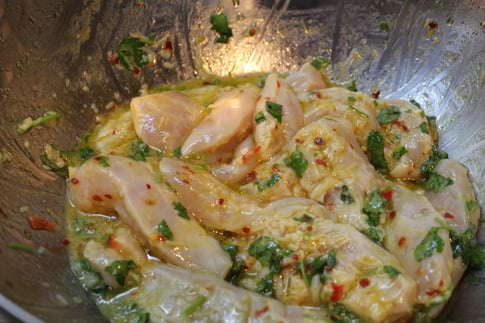 Halloumi Cheese: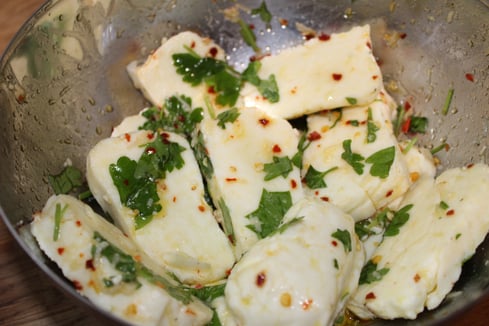 The Chicken fillets after an overnight marinade turn almost white: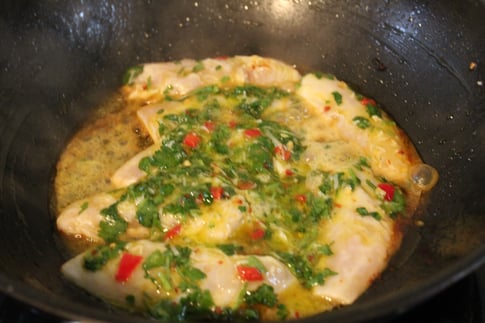 Chicken on the grill pan: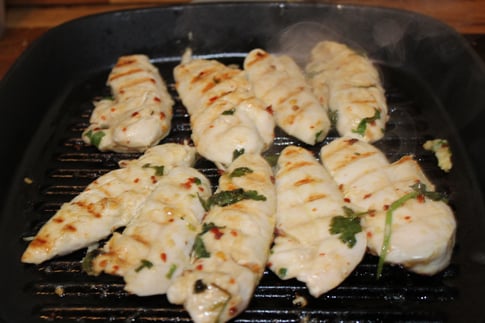 served over a bean & puy lentil salad: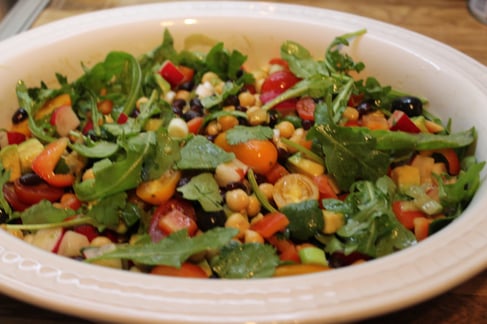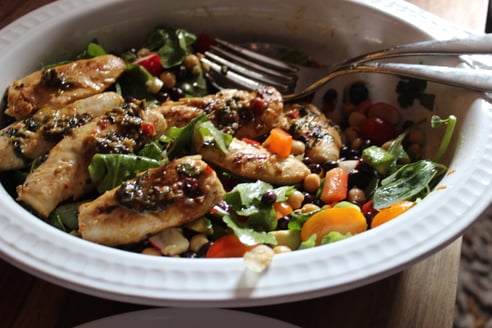 A great, tasty marinade suitable for chicken, lamb, fish and Halloumi cheese!
So versatile and so easy, what are you waiting for?
Enjoy!