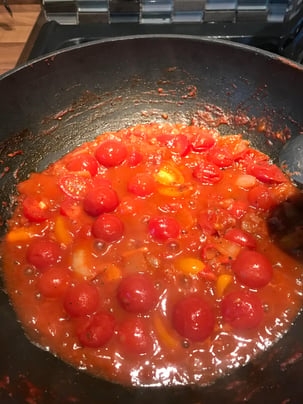 A quintessential Mediterranean staple, fresh tomato and basil sauce, tasty and fragrant!
Ingredients:
12 x San Marzano mature tomatoes (if you can get them) OR/AND

2 x cans Finest Cherry Tomatoes (mine are Tesco, tried a few these are best flavour)

4 tbspns Extra Virgin Olive Oil

10 x fresh large Basil Leaves ( more if they are small)

2 x garlic cloves (minced)

Salt

2 x tsp's sugar.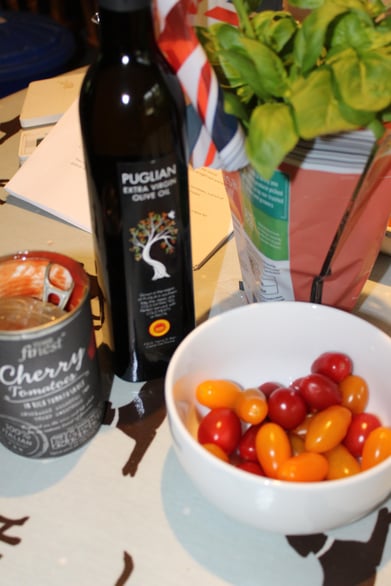 If you are using fresh tomatoes, give them a quick wash and score the skin in a cross shape all around, blanch them in a bowl of boiling water for about 30 secs, remove and peel off skins and discard. Dice up the remaining flesh.
In a large wok or frying pan, add some olive oil, the tomatoes (cans or diced fresh) and the garlic, along with a pinch of salt and about half the basil leaves which have been torn up. Bring to a simmer then reduce heat to just bubbling in no more. Cook out for around 10/15 mins till the sauce has visibly reduced and slightly thickened.
I then added to my canned tomatoes a mixture of fresh yellow/red baby plum tomatoes, to give some added colour. Also at this stage check for seasoning and add more salt if needed and the teaspoons of sugar. You can vary this to your own liking, adding more if you want a real sweetness. Adding the sugar actually helps to bring out the natural sweetness in the tomatoes and gives a more round tomatoey flavour.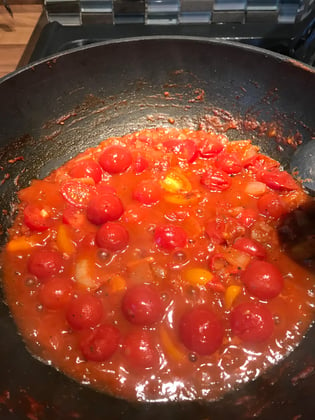 Add the remains of the basil leaves, tearing them up as you add them before serving.
This sauce can be used in a variety of uses, serve on its own onto your favourite pasta, add to meat as a bolognese type sauce, as a base to your pizza, whatever you choose, you wont be disappointed. I served mine along with wholemeal pasta and homemade Turkey meatballs and a good lashing of freshly grated Parmesan.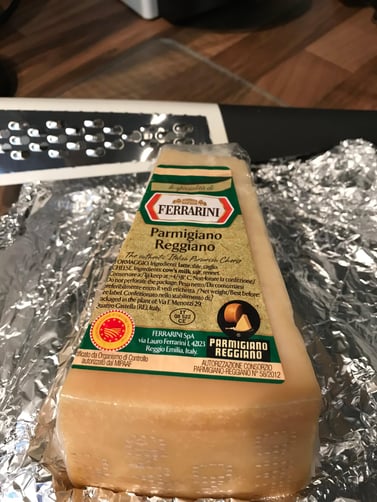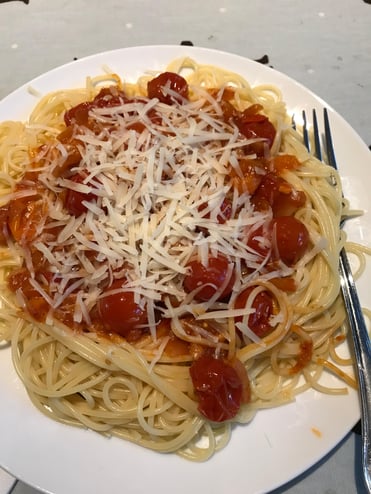 I have to say, the guys were literally licking their plates - a real winner!
YAY!
Fee x