A traditional Greek dessert made with custard, wrapped in golden brown crispy filo, sprinkled with melted butter and garnished with cinnamon.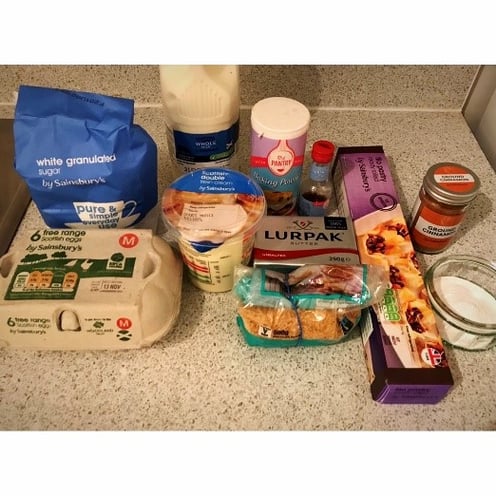 Ingredients
150 gr Butter
1 package Filo Pastry
270 gr Granulated Sugar
4 eggs + 2 yolks
400 gr Whole Milk
400 gr Double Fresh Cream
1 teaspoon Baking Powder
1 teaspoon Vanilla Extract
Brown Sugar
Icing Sugar + Cinnamon
Preheat oven to 200*C Fan
Melt the butter in a small saucepan over medium heat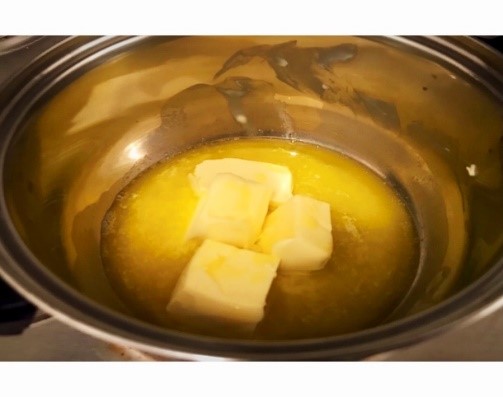 Brush a baking pan with butter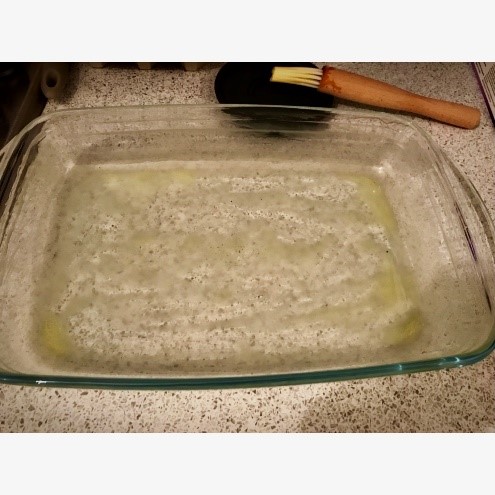 Brush a sheet of Filo pastry with butter and place it in the pan. Brush another sheet with butter and place it on top.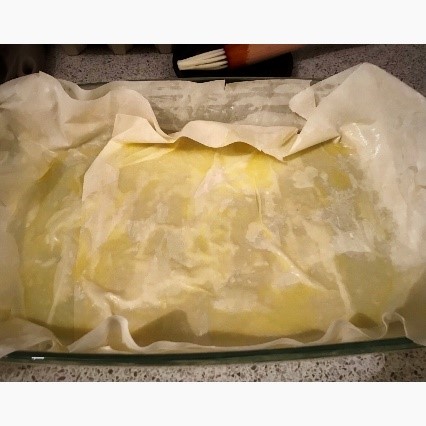 Do not brush the rest of the Filo with butter. Instead, drizzle some butter on to them one at a time. Crumple each sheet folding it like an accordion and transfer to the pan.
Be careful not to press down on them so they don't flatten.
Continue in the same way, placing each folded sheet gently next to the other, until all the sheets are in the pan.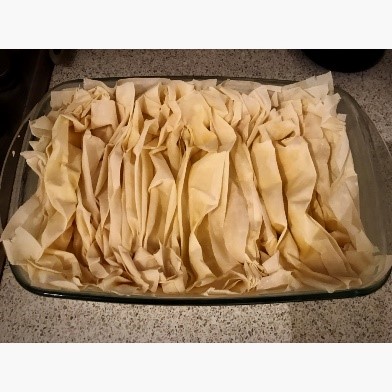 Drizzle the leftover butter over the top of the Filo Pastry
Bake for 20 minutes or until the Filo turns golden brown and crunchy. Tip: Place the baking Pan on the highest possible rack level in the over so the air can reach both top and bottom of the pan!
While the Filo is baking prepare the custard. Start by beating the eggs and granulated sugar in a bowl, using a hand whisk. Beat until the sugar has dissolved completely.
Add the Baking powder, vanilla, milk and cream and whisk.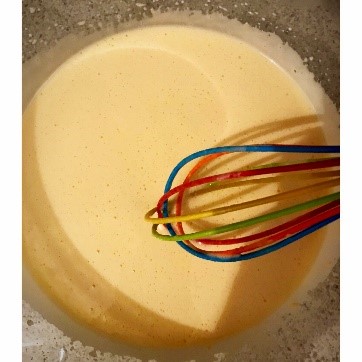 When the sheets of Filo Pastry are ready remove from the oven and turn the heat to 180*C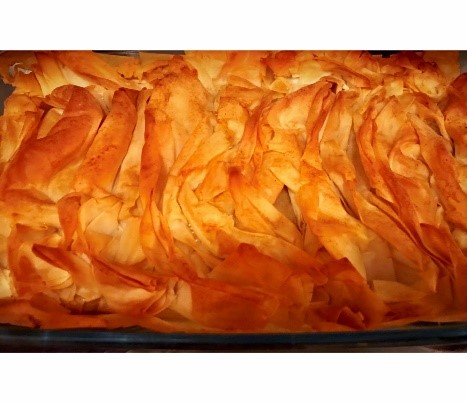 Pour the mixture over the Filo. Sprinkle brown sugar over the top and return to the oven for 25-30 minutes more.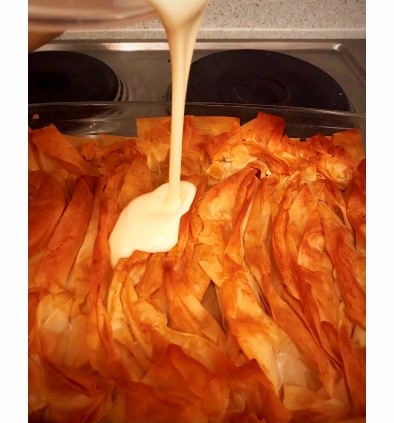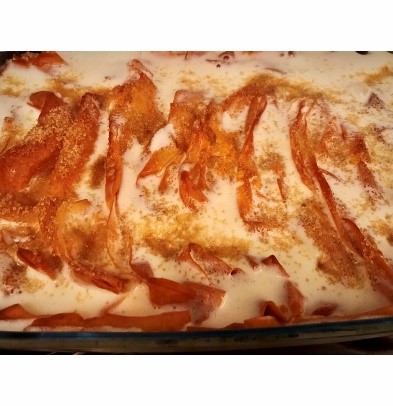 When ready remove from the oven and sprinkle with icing sugar and cinnamon. Cut into pieces and serve!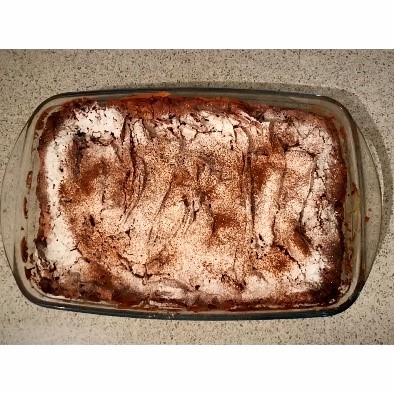 Made by Ellie x