RACING CARS.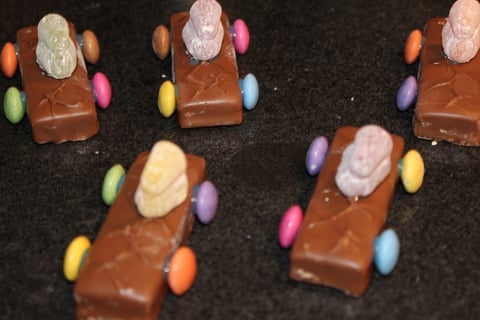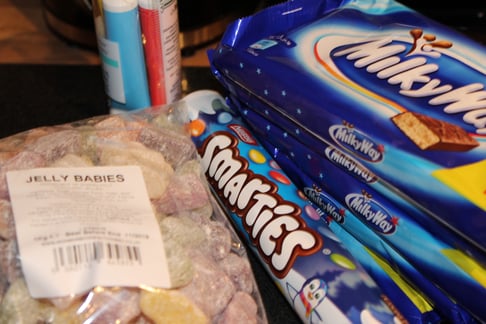 INGREDIENTS;
Jelly Babies.

Smarties.

Milky Way Bars.

Tube writing icing as a glue.
I was catering for a party of 30 children, hence the large amount of ingredients involved.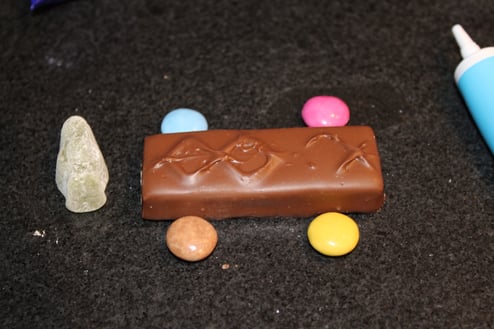 For each car, you need ... one Milky Way bar, 4 x Smarties as wheels, 1 x Jelly Baby with the feet cut off and a tube of writing icing to glue everything together.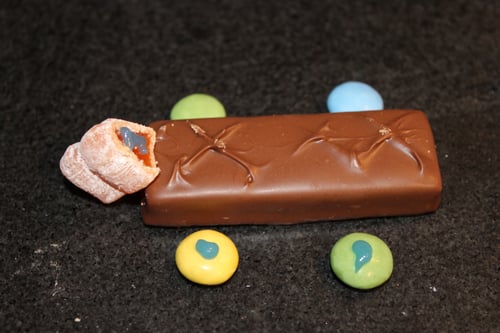 Put a drip of icing on each wheel and the bottom of the Jelly Baby after you have cut off its feet. This just makes it easier to stick to chocolate bar. Remember to line up wheels on each side.
Leave to set before putting into storage box or onto tray for serving. If you are transporting them after assembling them, make sure you take your tube of icing sugar glue with you, to do some touch up as inevitably some wheels will fall off.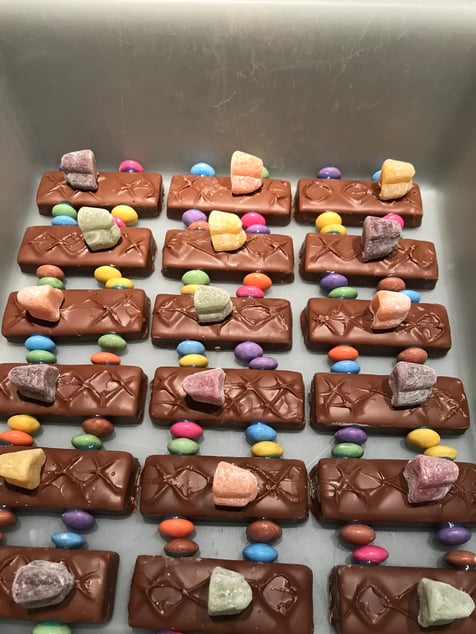 These are bound to be a hit with the kids. Have fun!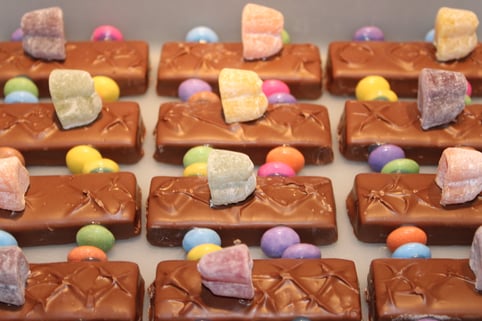 More kids stuff to follow.....
Enjoy
Fee x