A moist, delicious Italian Cake with a fresh raspberry cream. YUMMY!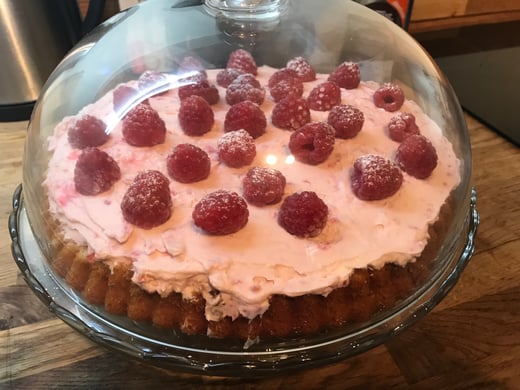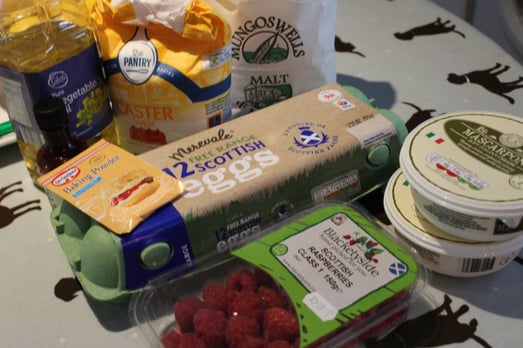 Ingredients:
3 x large eggs

3/4 cup caster sugar (200 gms)

1 cup Mascarpone cream cheese ( 225 gms )

1 1/2 cups self raising flour ( about 200gms )

1/2 cup vegetable oil or sunflower ( 112 gms )

1/2 tsp vanilla paste

1 1/2 tsps baking powder

for the Raspberry cream;

1 x cup double or whipping cream (240 gms 0

1 x packet fresh raspberries

1 1/2 tablespoons icing sugar
Pre-heat oven to 180c/160 fan. Line and grease a 9 inch loose bottomed cake pan.
In a large mixing bowl combine eggs and sugar and beat until light and fluffy.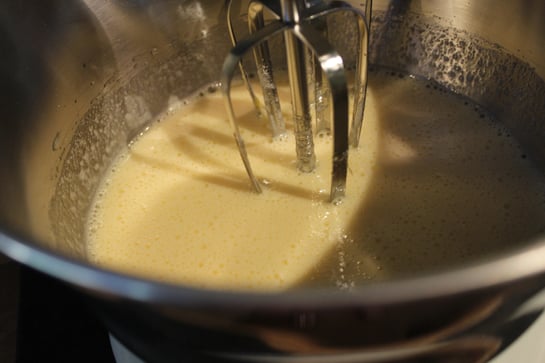 Then add vanilla, mascarpone and oil. Beat together till combined then add flour and baking powder and continue to beat until you have a smooth batter.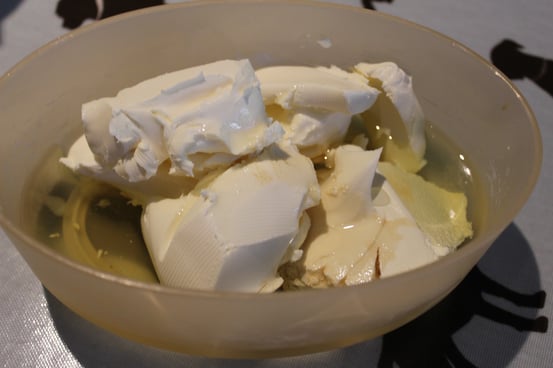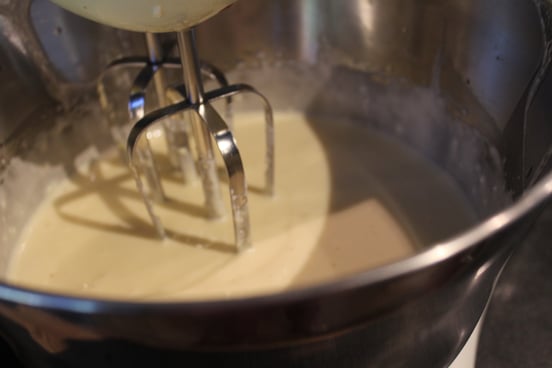 Pour into your prepared baking tin and bake for approx 30/40 minutes or until a skewer inserted into cake comes out clean. Let cake cool completely in tin then carefully remove.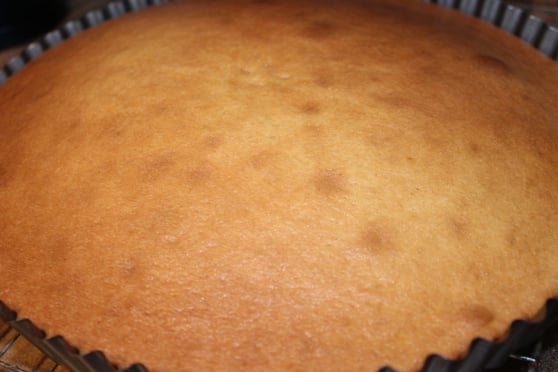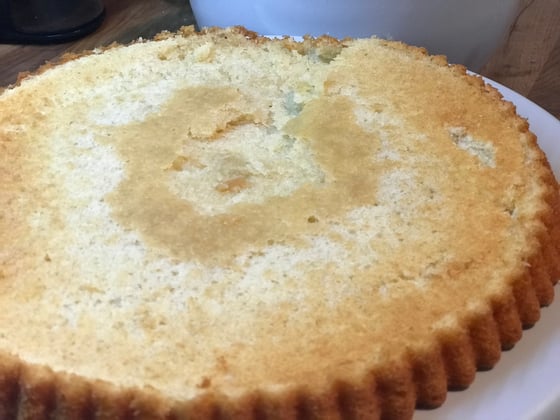 Cake will be very delicate so be careful when removing baking tin. If, like me you have a crack or a little bit gets stuck in tin, don't worry just flip cake over onto its "top" as you are going to cover it with raspberry cream, no one will notice.
Raspberry Cream:
Place most of the fresh raspberries in a bowl, reserving some for decorating the top later. Using a fork, squish the berries down until you have a paste like compote.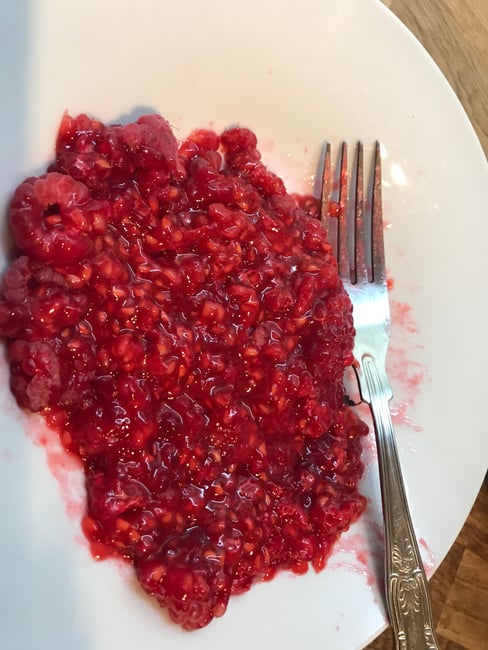 In a separate bowl, whisk up the cream till its nice and thick and holds its own, then carefully fold in the squished raspberry compote adding any icing sugar as you go to your own taste. Personally, I like the cream to be sharp and tangy, so I don't add too much sugar.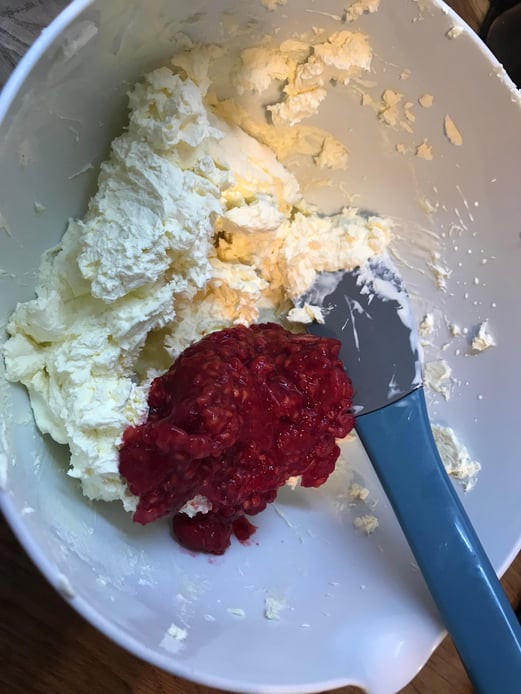 When fully mixed spread cream mixture all over top (or bottom) of cake and decorate with leftover rasps.
Dust over top with icing sugar and refrigerate till ready to serve.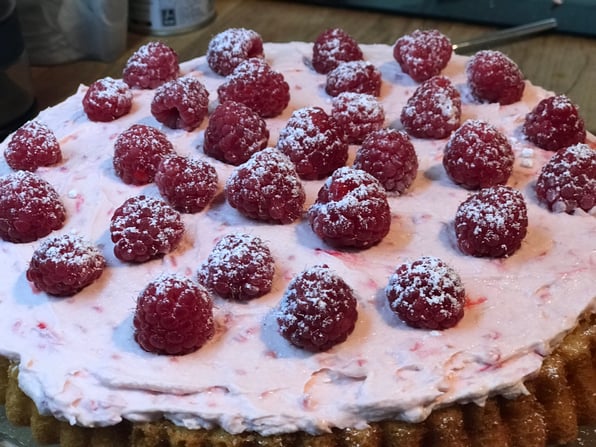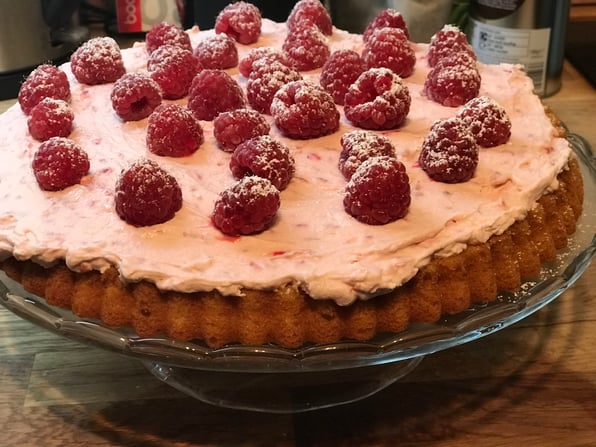 Then, simply cut a huge wedge and devour!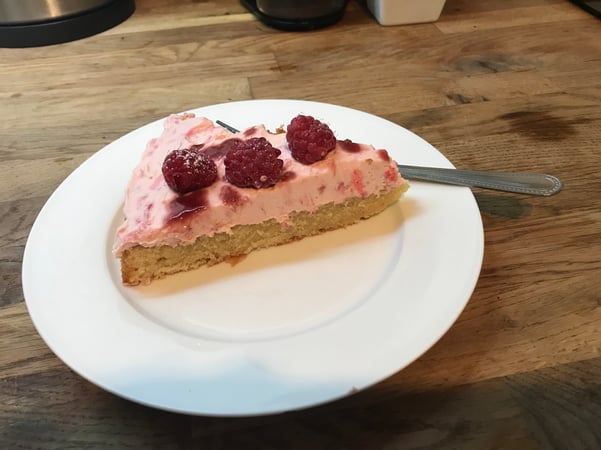 Fee x