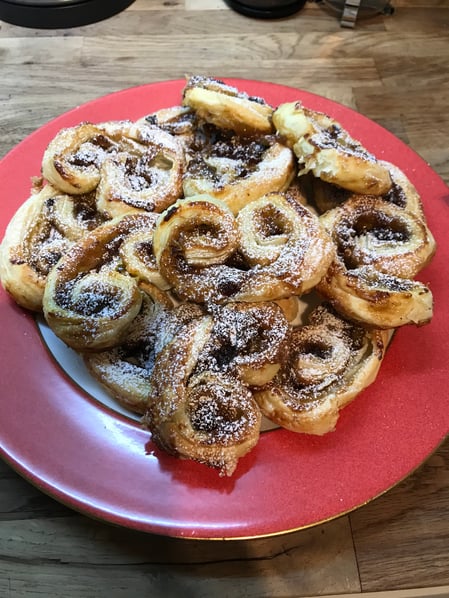 So easy to rustle up and equally easy to devour! you can make these in 20 mins.
Ingredients: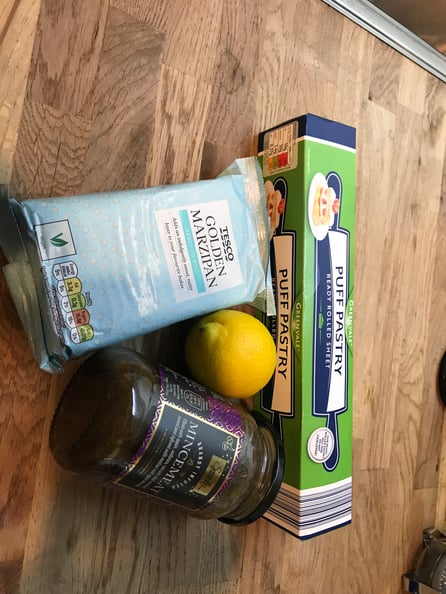 1 x packet Puff pastry.

1 x block Marzipan.

1 x jar Mincemeat.

1 x Lemon or Orange.
Pre heat your oven to 220c or fan 200c and line 2 x flat baking trays with baking parchment.
Unroll your puff pastry and lay out flat.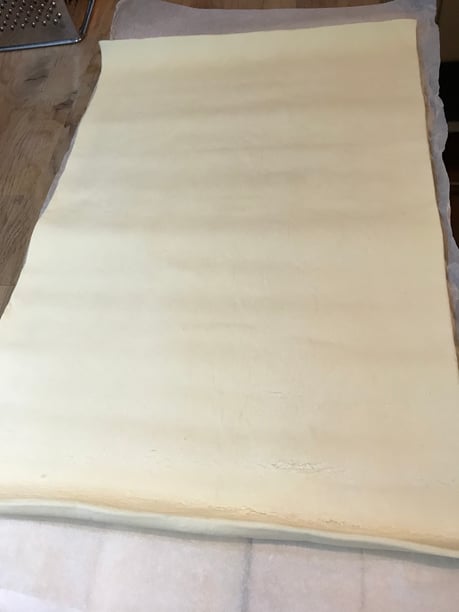 Next empty out jar of mincemeat and spread out evenly over pastry.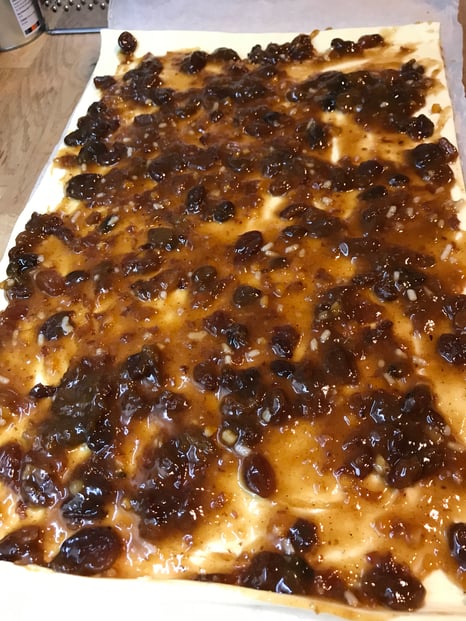 Then, take half of your Marzipan block and grate it all over the Mincemeat.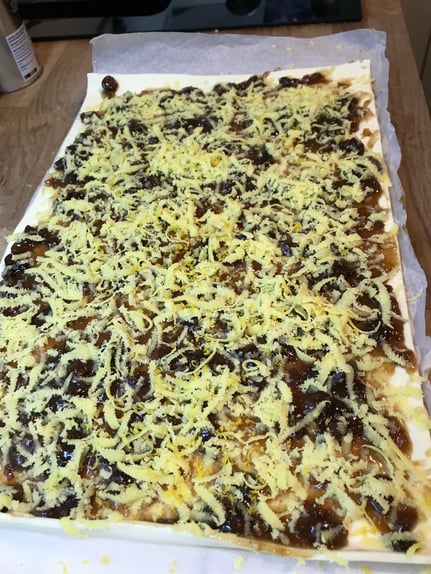 Followed by the grated rind only, of your Lemon or Orange.
Gently roll up each long side, into the middle so they both meet .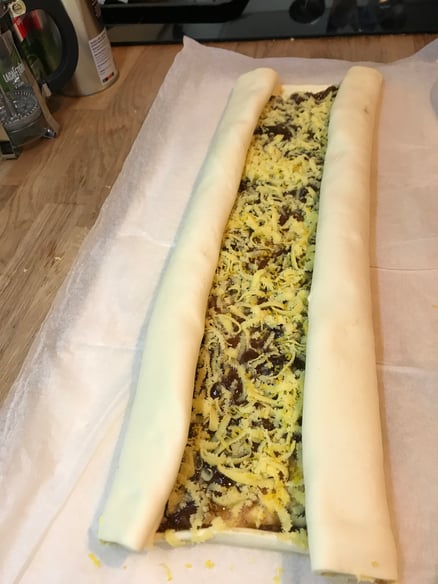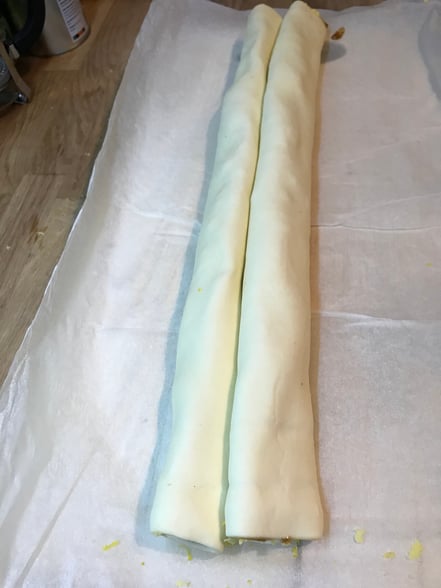 At this stage, pop pastry back into fridge for ten minutes to firm up, as it makes the slicing up easier. If you don't have time to do this don't worry they will still turn out ok. Its just less messy when cutting them up.
Remove from fridge and using a sharp knife, cut the pastry into roughly 1cm slices and place flat on to baking sheet.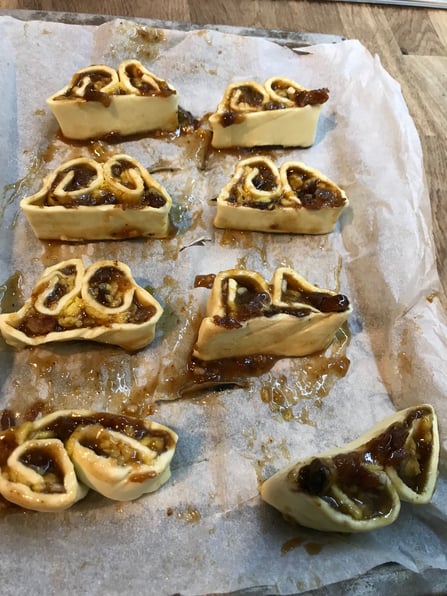 It is a bit messy and sticky but don't worry they will be fine.
Pop into the hot oven and bake until the pastry has risen and turned golden, roughly about 15 mins depending on your oven.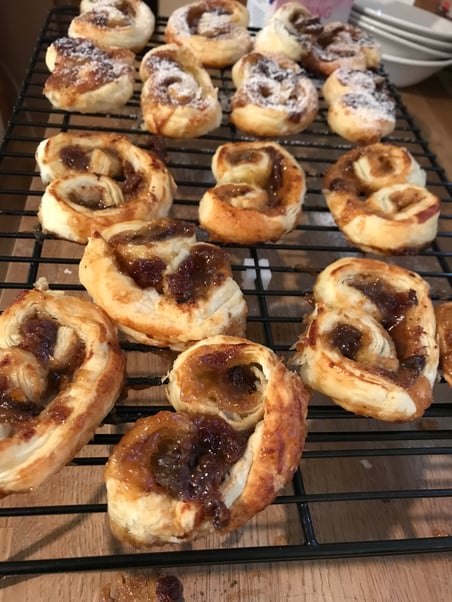 Place them onto a wire rack to cool. Then sprinkle over with some icing sugar.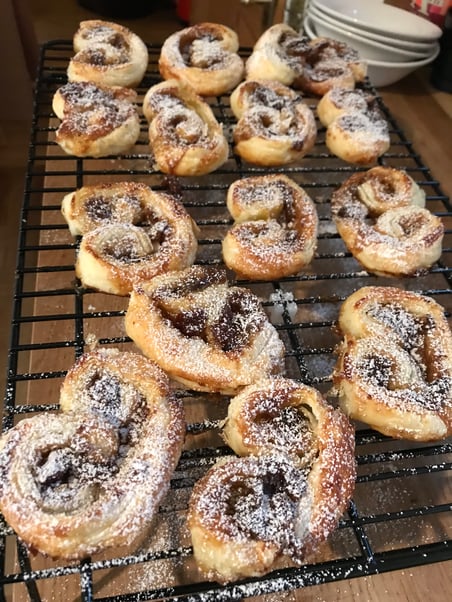 Now put the kettle on and munch away, as they wont keep for longer than the day they are made.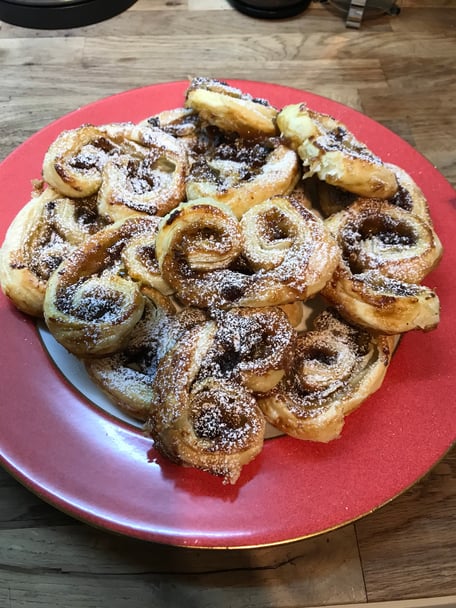 I enjoy them when they are still slightly warm. Or you can make them as a pudding and serve with a thick creamy custard.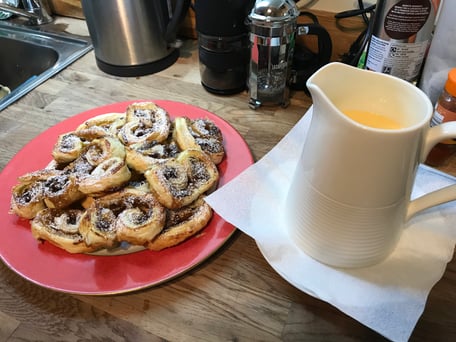 These Palmiers are a great alternative to mince pies and in my opinion taste much better.
Enjoy folks
Fee x