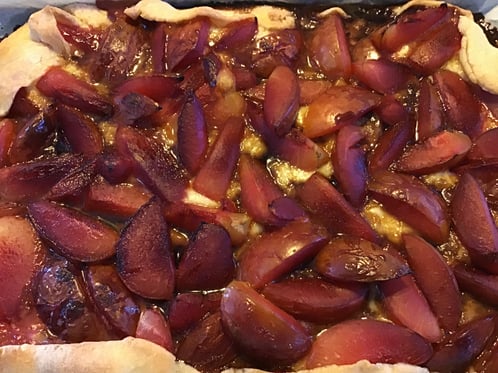 Quick and easy pud to prepare with a punnet of shop bought plums. We were lucky to be able to pick ours straight off the tree!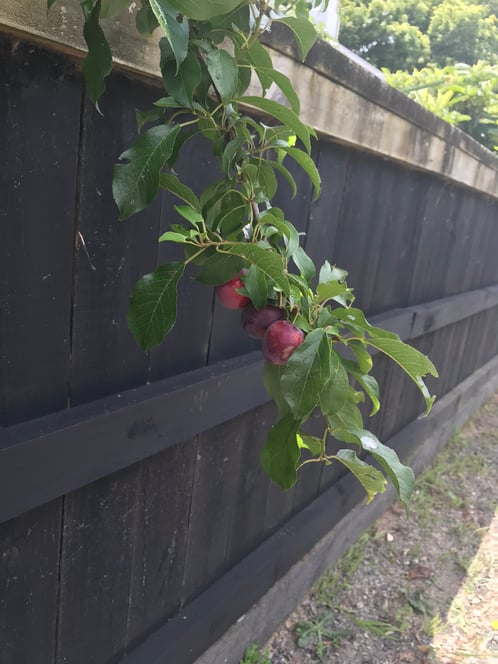 Ingredients :
1 x punnet plus

1 x tub Mascarpone Cheese.

1 x packet frozen ( or fresh) Puff Pastry of your choice.

2 x Tablespoons Dark brown Muscovado sugar.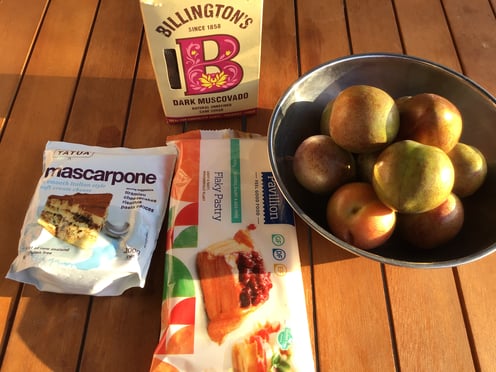 Firstly, wash and cut plums into quarters, discarding stone.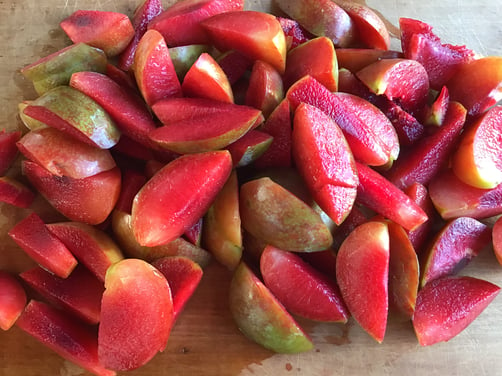 Next, unroll pastry slab and if necessary use rolling pin to roll out to your baking tin size.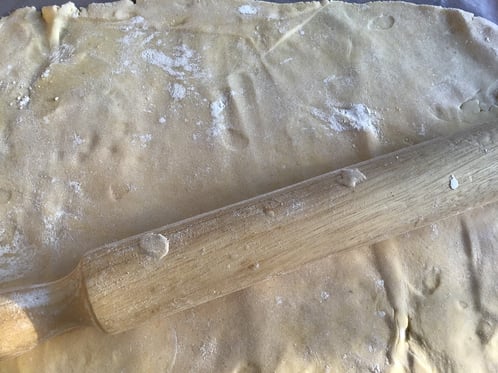 After placing pastry onto baking sheet, spread mascarpone evenly over to cover top.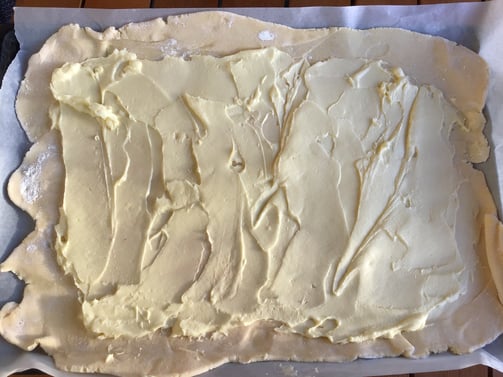 Pile all chopped up plums on top of mascarpone and gently roll up pastry sides to form a crust.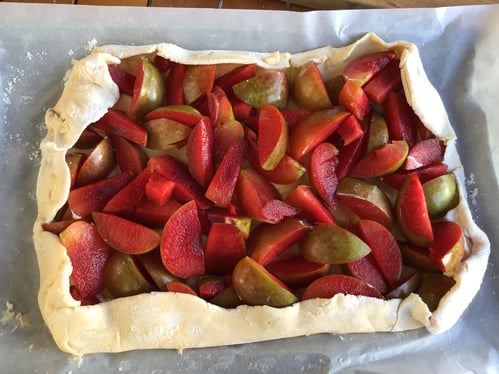 Now scatter over the Muscovado sugar.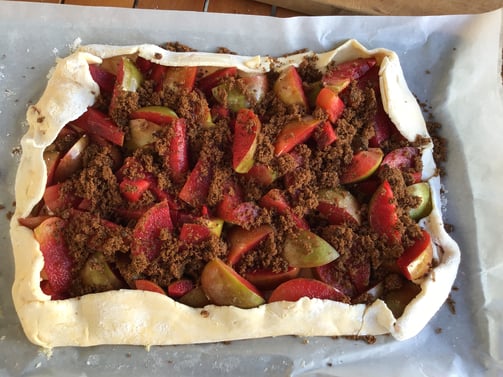 Bake in a pre heated oven at 180 c for about 25/30 minutes until pastry is golden brown and fruit is bubbling. Remove from oven and leave to cool for about 10 mins as it will be extremely hot.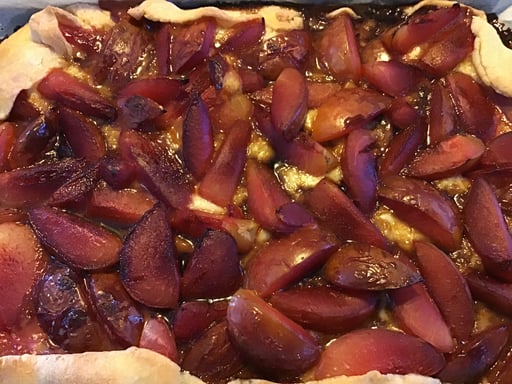 Serve in big slices accompanied by your favourite brand of Vanilla ice cream.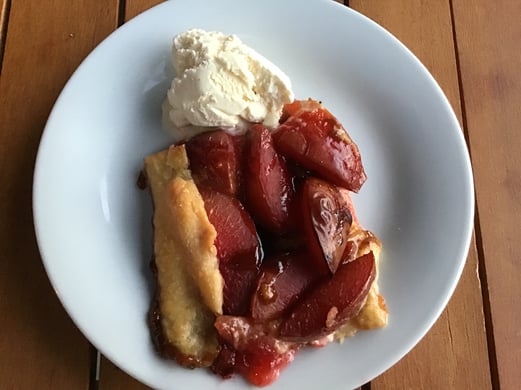 Enjoy!
Fee x