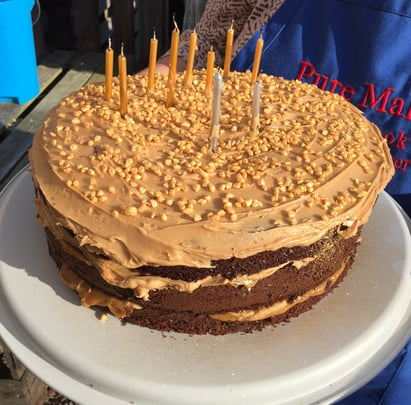 A rich, decadent, special cake that is surprisingly light in texture, moist and seriously yummy! Special enough for a "Wow" factor Birthday Cake.
Cake Ingredients:
2 x cups granulated sugar
1 x cup light brown sugar
2 3/4 x cups self raising flour
1 1/2 x cups cocoa powder
3 x teaspoons baking soda
1 1/2 x teaspoons baking powder
1 1/4 x teaspoons salt
3 x large whole eggs + 2 x large egg yolks (room temperature )
1 1/2 x cups sour cream full fat
1/3 x cup whole milk
3/4 x cup vegetable oil
2 x tablespoons vanilla extract
1 1/2 x cups of hot water
Sorry about the cup measurements this is an American recipe I use, given to me by an aunt. You can get measuring tools in cup sizes most places these days, otherwise, just use a general teacup for all ingredients .
I also forgot to take any pictures of ingredients until I had them all mixed together in a bowl. Alternatively, you can use your own chocolate cake recipe or one of the boxed varieties... Betty Crocker is a good one!
Pre heat your oven to 160c fan. grease and line a 9 ins round tin.
Basically, throw everything into a processor and blitz or into a large bowl and mix each ingredient in as you add them. Not having to cream butter and sugar together makes it all a lot easier.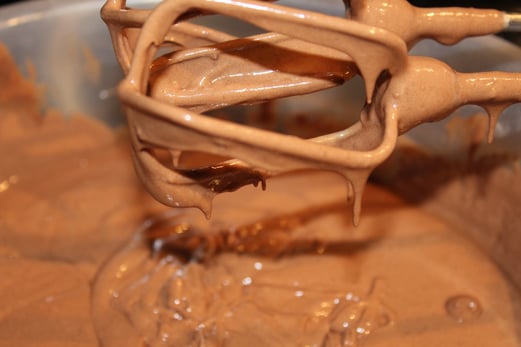 When you have everything mixed and there are no lumps, empty contents into a 9ins baking tin that has been well greased and the base lined with baking parchment.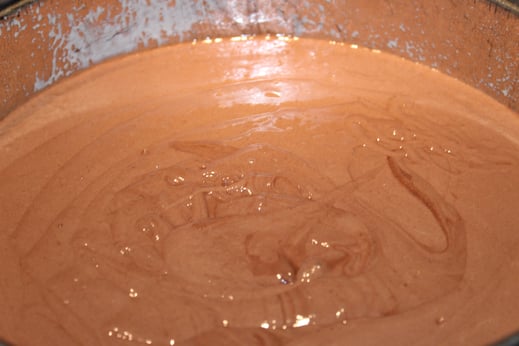 Make sure the mixture has been levelled off, a few sharp taps of the tin on the work surface should set it.
Place in the middle of oven for around 1 hour. Check it then and if its not set return to oven for about another 15 mins watching that the top does not burn. if it starts to look a tad dark, lay a sheet of parchment over the top to shield it. The timing will really depend on your own oven temperatures, they're all different! When its cooked and your skewer comes out clean, remove from oven and leave to cool completely before decanting from tin.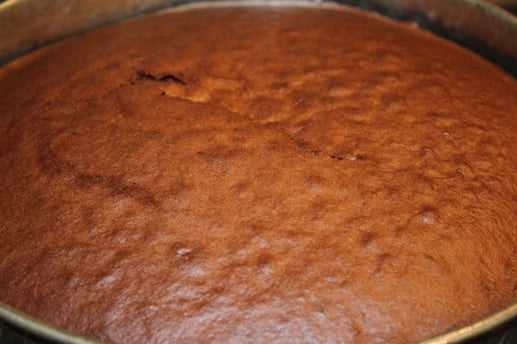 When cake has cooled completely, carefully remove and then with a very sharp knife, slice into three separate layers. Don't worry if one cracks or breaks, your gonna be covering each layer so it wont be seen.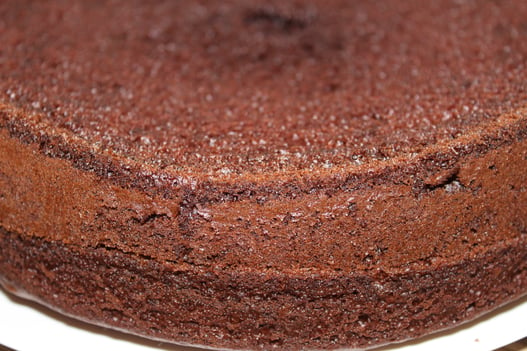 Decoration & icing ingredients: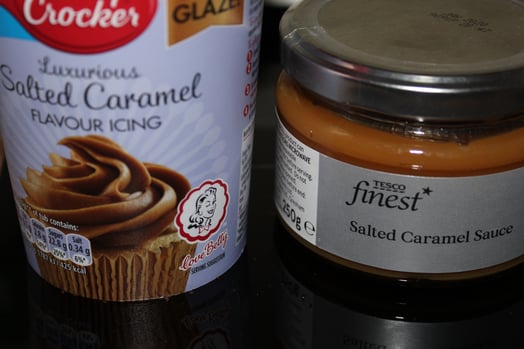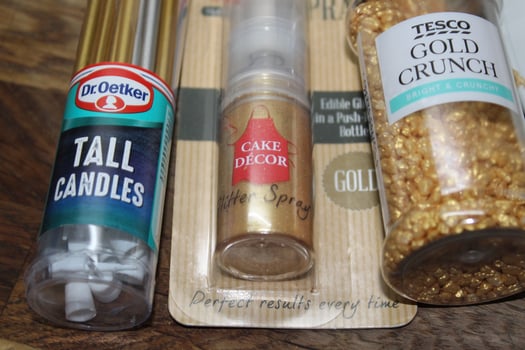 As I had left baking cake to last minute and was late on time, I used shop bought frosting and salted caramel sauce. To be honest, you can make your own but the Tesco ones are seriously good and cheaper to buy than you getting all the ingredients to make them. Sometimes life is just too short!
Place your bottom layer of cake on your serving plate, before you start to frost. Makes it easier to lift and transport after its decorated.
Start with the salted caramel sauce and spread it evenly all over base layer, then top that with the Caramel frosting, then place the next cake layer on top and repeat process.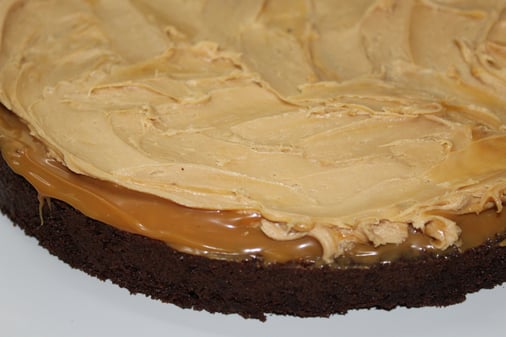 Make sure you have reserved some frosting for the top cake layer.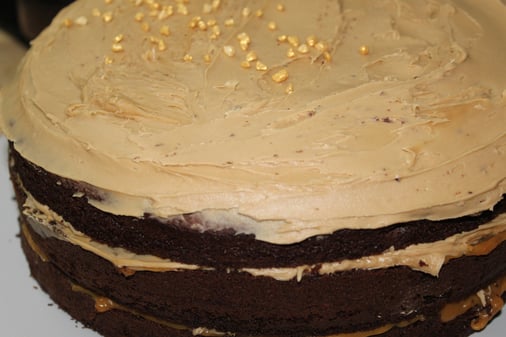 Its best to actually frost the top layer before you place it onto top of base layers. If you put it on top and then try and frost, it will slide about and generally make a mess! Don't worry if caramel sauce and frosting run out of sides, for me that just makes cake look more appealing.
Now decorate as you please. I used gold crunchie like sprinkles and gold dust spray!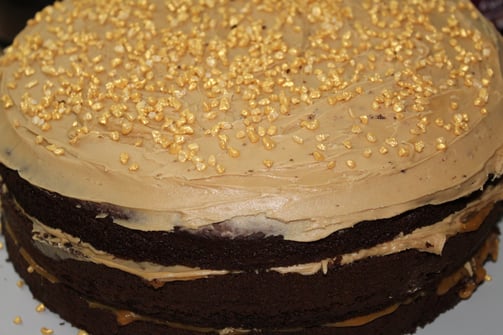 As mine was for a Birthday, Candles were added in the form of a row of 2... for 20 and a row of 8... equalling 28!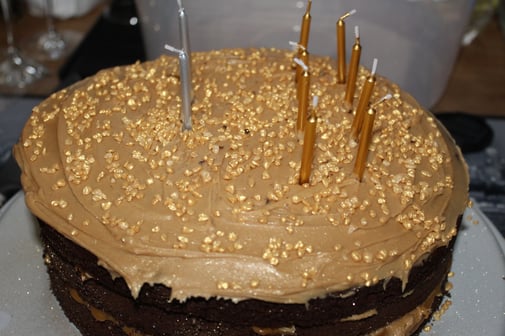 Have to say, cake didn't last very long and everyone said it was delish!
Hope you enjoy it!
Cheers
Fee x