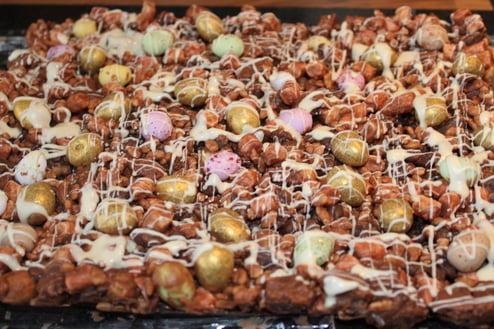 An easy to prepare, child friendly interaction, sure fire winner for Easter!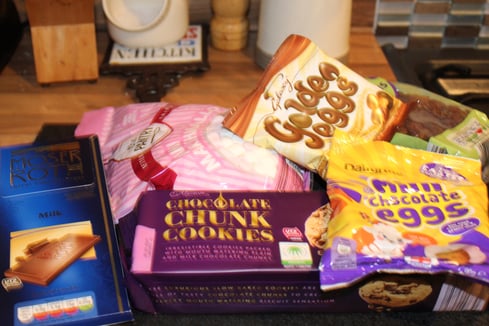 Ingredients:
Depends on how much you want to make but rough guide for about 12/14 large chunks...

2 X small bags mini hard shell eggs

2 X small bags mini chocolate eggs

2 X bars chocolate about 250 Gms

250 Gms sultanas

100 Gms mini marshmallows

1 X packet chocolate chip cookies

50 Gms White chocolate
Break up chocolate chip cookies into small bite size chunks and put into large bowl.
Add sultanas, marshmallows and mini eggs but reserve a handful of both egg types for later.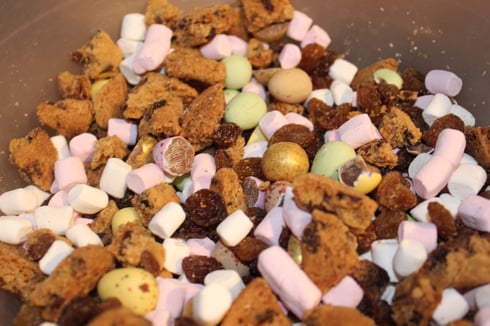 In a separate bowl melt the chocolate (not the white)
Pour melted chocolate over biscuit mixture and stir through to combine thoroughly.
Cover a baking tin with cling film and tip mixture into tin, level out and press down firmly to set. The cling film makes it easy to lift out after chocolate has set. Remember to remove cling film before you cut up into chunks.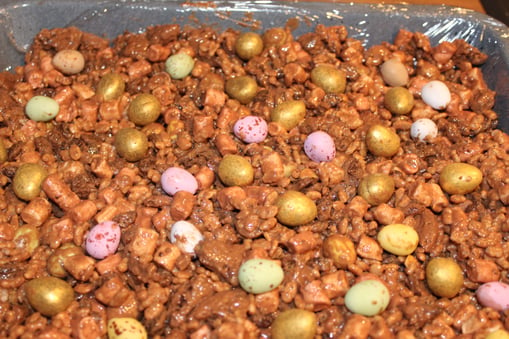 Place reserved mini eggs all over top, pressing down to set into mixture And leave to cool or place in refrigerator for about 10 mins.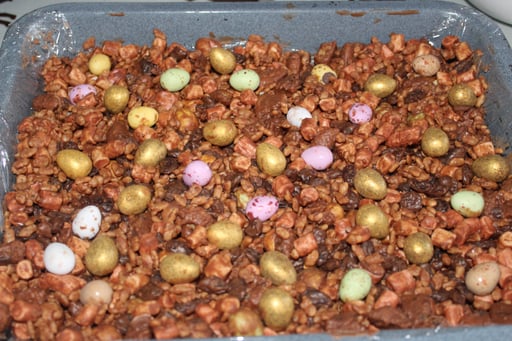 In a clean bowl melt the White chocolate.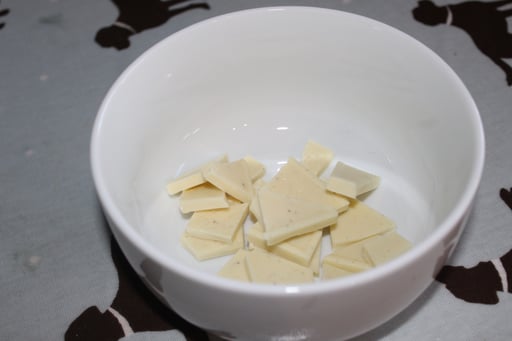 Drizzle the melted white chocolate over the top of tray bake.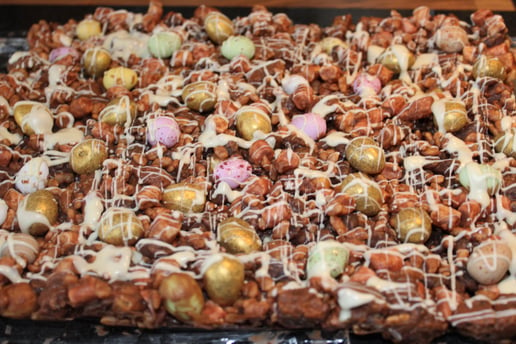 Put into fridge to set then cut up or break up into chunks.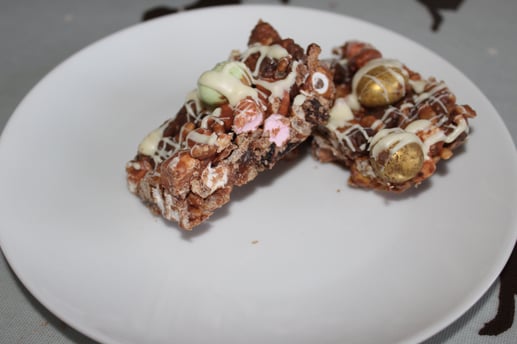 Yummy!
Normally I would use White chocolate to set mixture into as you can clearly see all the coloured eggs and it looks really pretty however in this instance I didn't have enough in cupboard so used milk chocolate. Still tastes good.
This is an easy recipe and kids can get fully involved in making it. You can even put large spoonfuls of mixture into paper cupcakes if you want individual ones.
Fun and easy for Easter.
Fee X