Easy to prepare,guaranteed to be demolished in a matter of minutes! You can either cut it like a cake and serve in slices or carefully roll each pancake and serve
Recipe:
| | |
| --- | --- |
| Ingredients | Measure |
| Large Sweet Pancakes | 8 |
| Mascarpone Cream Cheese | 2 x 250g |
| Extra Thick Double Cream | 1 x 600ml |
| Lemon Curd | 1 x 411g |
| Raspberries | 2 x 250g |
| Sugar | 2 tbsp |
Method:
1) Place 2/3 of raspberries into a saucepan together with 2 tbsp sugar and bring to the boil. Be sure to keep an eye on it as it can burn quickly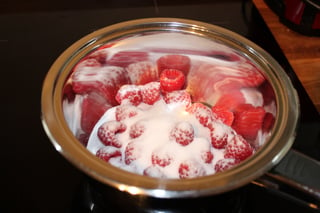 2) Reduce to a simmer and let all the sugar dissolve and the fruit reduce to pulp. Simmer for around 10 mins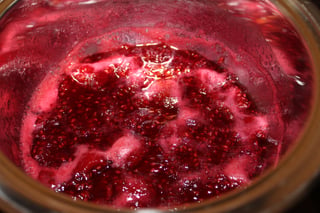 3) Pour through a sieve and let the juice drain into a bowl
4) Set aside and allow to cool
5) In a large bowl, empty 500ml of double cream and whisk until thick. Add both tubs of mascarpone and whisk through until you have firm peaks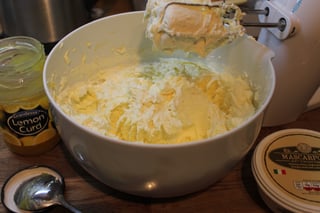 6) Mix in full jar of lemon curd, you can add less if you prefer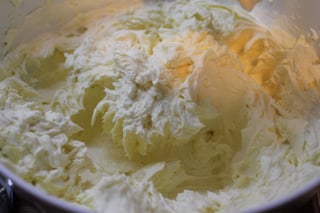 7) Place the first pancake on a plate and spread lemon cream over it, top with a few raspberries lightly squishing them as you go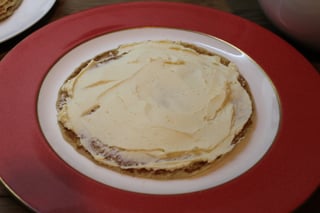 8) Drizzle a little of the raspberry coulis over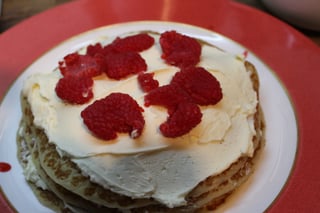 9) Repeat the process until you have a complete stack
10) Decorate the top with remaining raspberries then pour remaining coulis over and allow to drip down the sides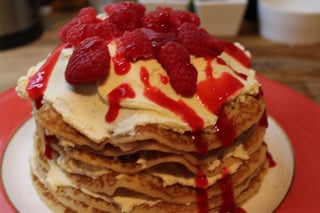 Delicious!
Fee x